Kip Lewis enjoys many successes today after launching his real estate investment company with just $2,000 in savings nearly 30 years ago. Lewis has also known his share of failure over the past three decades in business. Today, he credits much of his ongoing success as an entrepreneur to the fact that he vowed to never let failure defeat him. Rather than feeling so embarrassed by his mistakes that he gave up trying, Round Rock business professional Kip Lewis looked for valuable lessons in his failure instead.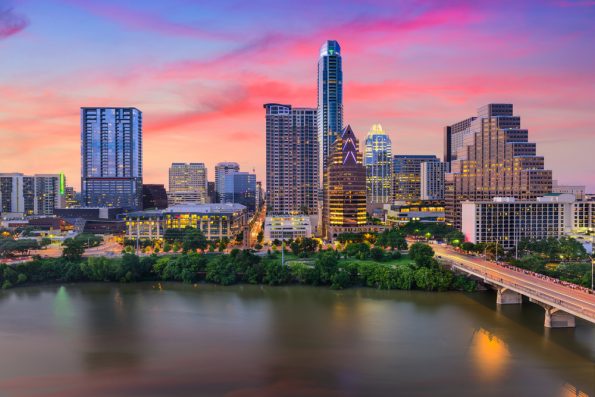 The One Business Failure That Kip Lewis Cannot Forget
Now 56 years old, Lewis has owned real estate investment businesses for more than half his life. His successful career began at age 27 when he purchased an RV and mobile home park with the entire $2,000 balance from his savings account. He developed and sold the property for a significant profit just a few years later. Since that time, Kip Lewis has repeated the process with more than 2,000 other RV and mobile home parks in and around Austin, Texas.
Like most successful business professionals, Lewis can point to a specific incident where he made a poor decision because he did not trust what his gut instincts were telling him. As Lewis tells it, he allowed a slick-talking salesperson to con him in an area of business where he had no experience.
Kip Lewis felt at a deep level that what the salesperson was telling him was too good to be true, and he turned out to be right. He also made the mistake of not gaining the additional knowledge necessary to make sense of the deal and ensure he was on the right track with it.
A quick decision combined with a lack of action ended up costing Lewis dearly. He lost every penny he invested in the deal. The only person who benefitted from the transaction was the salesperson who conned him in the first place. Instead of becoming bitter or blaming others, Lewis knew that he alone bore responsibility for the economic loss of his real estate investment.
From that day forward, Lewis made a personal commitment not to invest in businesses outside his area of expertise. If he ever finds himself in a position to follow through with such an investment again, the only way he will proceed is by reminding himself that he must be willing to lose it all.
Kip Lewis on Operating a Business during a Worldwide Crisis
While Lewis could only blame himself for losing money on a bad business deal, the COVID-19 pandemic was an entirely different story. Some of the most important lessons he took from the early chaotic days of the pandemic were to remain flexible and trust his employees.
Kip Lewis realized early on that he could not operate his Round Rock real estate investment firm the same way he did before the pandemic. Both he and his staff had to remain flexible and consider innovative solutions to old problems. He never elevated himself above his staff and sought their input early and often.
Even though he faced extraordinary stress from the changes wrought by the pandemic, Lewis understood that he remained in control of his attitude. As each new challenge arose, he chose to look at it as an opportunity rather than an insurmountable challenge. He understood more than ever before the importance of creating and implementing a business continuity plan to the best of his ability under the circumstances.
What Are the Elements of a Good Business Continuity Plan?
Kip Lewis hopes to never have to deal with something as sudden, severe, and life-changing as the COVID-19 pandemic again. Even so, he has created several worst-case scenarios and business continuity plans to go with them. Here are just a few of the things he recommends fellow business owners include in their own continuity plans:
Have an emergency savings account established and keep account details in a place that is easy for the business owner to access but difficult for others to tap into without express authorization.
Evaluate common on-site and off-site risks and then develop incident management plans for every possible scenario.
Have a pre-established plan for employees to work remotely. This part of the business continuity plan should include things such as how to set employees up with remote access at home and list contact information for technical support staff.
Lewis followed his own advice in evaluating what he and his team did well during the upheaval of the pandemic and what they could have done differently. He believes there is no such thing as over-preparation for a crisis. Lewis states he would prefer spending too much time preparing for something that might never happen rather than facing an emergency without having prepared in advance.
Kip Lewis Lives His Values as a Business Owner
Another thing Lewis learned from the pandemic is just how much he values his employees. Time away from the office gave him a much-needed opportunity to reflect. He knew he had to do something to show his appreciation and reunite his team, so he increased the minimum wage of his full-time employees to $15.00 per hour. Kip Lewis was one of the first business owners in the Austin metropolitan area to make this move.
The boost in salary meant that everyone in his company would earn a living wage. His decision also made a significant impact in Austin, where the minimum wage is just $7.25 per hour. The city-wide minimum wage has not increased in over 12 years. Kip Lewis took decisive action by implementing the wage change on his own and not waiting to see what local government or even other business owners would do. With the living wage in Austin at $13 per hour, each one of his employees now earns at least $2 more than that.
The Importance of Family and Community
Family and community are even more important to Kip Lewis than his success in the business world. He is the father of two young adult sons in their early 20s who are busy launching careers of their own. While his sons were growing up, Lewis made it a point to never work past 5:30 so he could invest time in coaching their sports teams and attending their events.
Kip Lewis has always had a strong interest in historical preservation, and setting up his office in Round Rock, Texas gave him the opportunity to become more involved with it. Within a few months of his arrival in Round Rock, Lewis accepted the responsibilities of a president role with the Downtown Business Owners Association.
In his role as historic preservation president, Lewis worked with architects, engineers, other business owners, and members of the Round Rock Community to develop and implement ideas that preserved and expanded the city's historic buildings. He also leveraged his role with Lewis Investments to purchase and redevelop eight historic properties in downtown Round Rock over a period of 25 years.
Neither Success nor Failure Define Kip Lewis
Kip Lewis came from humble beginnings that he has never forgotten. His father was a high school teacher and coach at McCallum High School and his mother worked as a legal secretary in downtown Austin. Never one to feel content with the status quo, he took a gamble at age 27 that led to the development of Lewis Investments and the success he enjoys today.
However, not every business decision has been the right one. Some led to monetary loss in real estate investment and the realization that he would not always do everything right despite previous success or investing time in learning and preparation. Kip Lewis is fine with that, since he does not allow either his best or worst decisions to define who he is as a human being.