As spring turns into summer, the temperature outside naturally starts to rise. This can make your office hot and uncomfortable unless you take steps to keep it cool. One way to do so is by buying blinds for your office windows, to block out the sunlight. If you are looking for some recommendations, simply check https://blindstyle.co.uk/conservatory-blinds/ out. For more on blocking out heat, and some additional tips, try putting the following suggestions into action to create a cool, comfortable office where your employees can thrive:
Block Out The Heat
One of the most cost-effective ways to cool an office space is by keeping the heat from finding its way inside in the first place. An easy way to do that is by using window shades to block out the early morning sun. A relatively small investment in sun blocking shades or blinds can pay off over the long run by helping to keep your cooling costs down. Another way to keep heat outside is by keeping your windows and external doors closed. The only exception is if there is a nice, refreshing breeze that can help cool down your space.
Take Advantage Of Cooler Nighttime Temperatures
Once the sun drops below the horizon, temperatures usually fall significantly. You can take advantage of this by opening up your windows at night. This will allow the heat from the day to escape while at the same time allowing the cooler air from outside to come in. This simple step can create a comfortable office. It will make your office feel much cooler at the start of the following day.
Find A Good Balance With Your Air Conditioner
When it gets really hot outside, you may be tempted to crank the air conditioner up as high as it will go. This is almost always a mistake. Turning the air conditioner too high can leave your office feeling frigid, making it uncomfortable for your employees. A better option is to set it at a level that is comfortably cool without being too cold. This helps create the ideal work environment while at the same time keeping your costs down. The last thing that you want is to accidentally make your building so cold that everyone has to wear sweaters or jackets when they are inside.
Don't Allow Electronics To Draw Energy When They Are Not In Use
Leaving your electronic devices plugged in when they are not in use can not only waste energy – it can also heat up your office. When your office is already hot, this small amount of extra heat can push it over the edge, making it even more uncomfortable. Spend some time identifying electronic devices that don't need to be on during the day. Turning these devices off can make a big difference in the comfort of your space while at the same time slashing your energy costs.
Think About The Comfort Of Your Employees
People tend to work best when they are comfortable. Think about steps you can take to help your employees be more productive at work.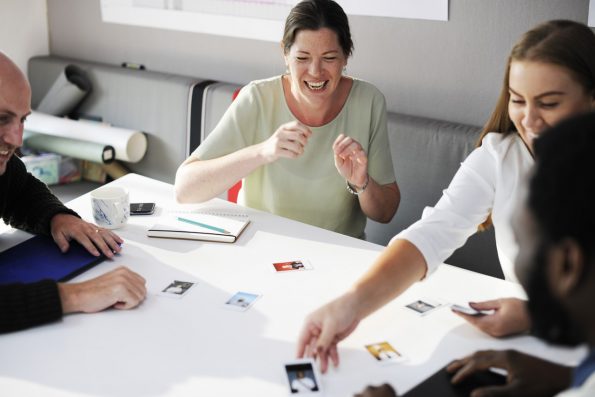 For instance, you may want to relax the dress code during the summer months so that people can wear cool clothing. You should also have a water cooler on hand to keep everyone hydrated. If possible, you may even want to consider allowing some employees to telecommute to avoid the heat.
A comfortable office pays off in immeasurable ways.