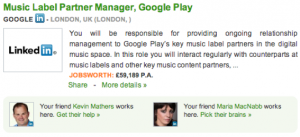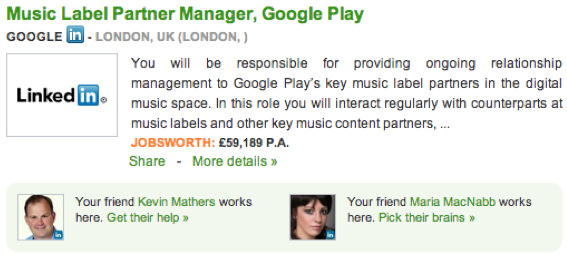 Adzuna, the next-generation classifieds search engine, is 2 years old this week, and has today announced the launch of 'Jobsworth', a unique tool which predicts the salary of any job ad based on its contents.

The site, launched by the team behind Gumtree, Zoopla and Qype has demonstrated impressive growth in the past year, growing fourfold to 2 million monthly unique visitors, indexing over 100 million classified ads, expanding to 6 countries, and growing revenue at 50% a quarter.  Adzuna also quietly raised additional funding earlier this year from existing investors Index Ventures, The Accelerator Group & Passion Capital, following seed rounds in 2011/12, taking total funding to date to £2 million.
Jobsworth explained:
Only half of the jobs currently being advertised in the UK display a salary, causing frustration for users who don't know what salary to expect and can't tell which jobs fit their aspirations.  With Jobsworth, Adzuna now uses advanced data science techniques to show a salary estimate against EVERY job ad.  Adzuna evaluated over 100 different algorithms and machine-learning approaches to this problem to find the most accurate approach.  This is a first for job search in the UK: making job search better by combining cutting edge data science with near-100% job market coverage.
How it works:
1) We analyse over 500,000 UK job ads on a daily basis to understand current salary trends based on keywords, categories, companies and locations.
2) Our neural network-based system then produces a Jobsworth salary estimate for every ad with no advertised salary. In tests, we're within 10% the vast majority of the time – and getting better every day.
3) This all results in job seekers knowing what salary to expect, and ultimately a better job search experience.
Examples of Jobsworth salary estimates live on Adzuna:
Javascript Developer, Onefinestay
Music Label Partner Manager, Google
Andrew Hunter, Co-Founder of Adzuna, said "We're very happy with Adzuna's progress over the last 2 years and well on course for our mission to change the way in which people find jobs, properties and cars. Data is a massive focus for our business and we believe arming people with the right kind of stats (like Jobsworth) for free, will change classifieds search for the better in the UK and beyond."