There has been solid growth in the number of middle market firms in the US, according to the Middle Market Power Index conducted by Commercial Database company, Dun and Bradstreet. Between March 2011 and March 2016 the number of middle market firms nearly doubled, up 87 percent, while employment and revenues did double. With 183,000 mid-level firms reported in 2016, these companies play a significant role in the entrepreneurial world.
Middle market firms are considered companies who earn $10 million to $999 million in revenue. While they do provide a range of services and skills, they are constantly competing against big firms, those with revenue over $1 billion and what you would hear as legacy companies in Forbes 100. At times it can be difficult for mid-level companies to drive growth in enterprise value regarding their brand, identity, message and communications.
So what's the solution for these companies?
Sustained growth, differentiated industry leadership and stronger enterprise value.
Ironheart Corporate Advisory, an advisor to high potential companies and executives, has launched a one-year immersive Performance Engineering Program to increase financial value of tech-enabled, privately held companies. These companies fall in the lower end of middle market firms, generating $10 million to $250 million in revenue.
What's their mission?
Ironheart aims to disrupt the top echelon of companies by accelerating mid-level companies' growth so they can ascend to the next level faster and take on these legacy companies.
How do they do it?
Through a 12 month program, Ironheart develops the strategic positioning of tech-enabled, privately held companies. They provide corporate advisory solutions in the form of strategy, communication and acceleration by providing results in value, power and freedom.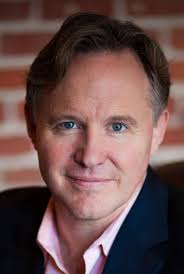 Value: The program is designed to return exceptional yield for the company's common and preferred shareholders alike, by developing and executing upon multi-domain approaches to creating increased enterprise value.
Power: A mid-level company should be able to determine its own future on its own terms by building a strong foundation for future negotiations with prospective investors, acquirers and strategic partners.
Freedom: The program allows companies to choose better pathways for future growth, including the reduction of their reliance on the private capital markets under less-than-favorable terms.