Three inspiring speakers shared their insider's tips on running a successful startup from financing, growing to exiting at the launch.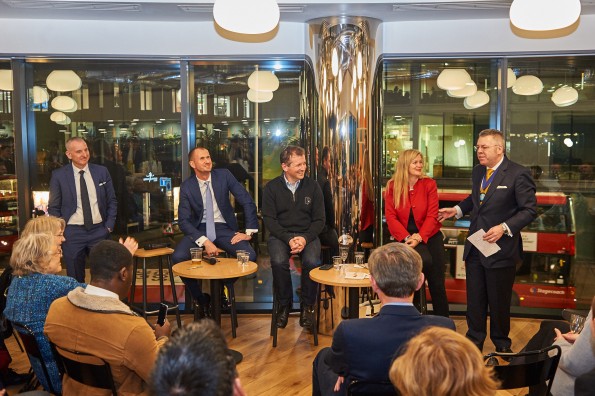 The Institute of Directors (IoD) City officially launched a new special interest group, Young Executives (YE), at WeWork Spitalfields on 28 January 2016.
The YE group is a new group for all kinds of young executives across all industries in London, to grow faster, network better, and be a better leader. It aspires to be the bridge between senior executives and younger executives in the City and Canary Wharf.
Attended by some 70 guests, Christian Strand, the Chairman of IoDCity YE group, kicked off the launch event with a welcome speech, followed by an inspiring and informative panel discussion on "The Successful Start-Up" led by Garry Bernstein, Managing Director of ABS Exchange and Chairman IoD City Events Committee.
Speakers included Jeff Tijssen, Managing Principal at Capco; Eva Pascoe, Consultant for Retail Futures at The Retail Practice; and Justin Fielder, General Partner, Black Green Capital. They shared their insider's tips on financing, growing and exiting a new start up. Here are some key note: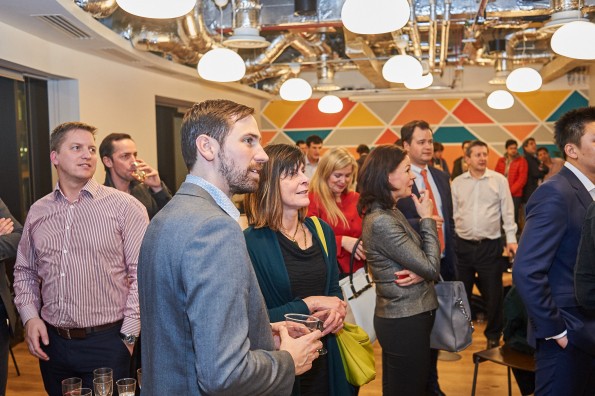 Jeff spoke about how to finance a start up and find suitable investors and mentors:
• It is important to understand the various funding options that are available and not to give away too much equity at an early stage, and be clear on how to value your company. There are lot of tools and materials available to support you.
• Irrespective of who you are pitching to (whether you are pitching to an investor based in the UK, US, Asia or elsewhere), the fundamentals of a good pitch remain the same.
• Be clear on what value investors and mentors can add to your startup, and look for "smart money", i.e. someone that can offer more than just funding.
Justin spoke about how to grow a company:
• Knowing what not to do is key. Be honest that you are the wrong person to take the company forward is the hardest thing to do.
• Understand the local market and you is vital. For example, even when Tesco expanded into the US market, it needed to start all over again regardless of its huge success in the domestic market.
• Change is continuum. To help people manage change on an ongoing basis is critical to scale up a business.
Eva spoke about how to differentiate yourself from your competitors:
• Start small and test the concept in the market. Grow progressively.
• Mobile is now and the future.
• In the past, starts up did not dare attack the big companies. But now, big companies are dying dinosaurs. It is the perfect timing to attack the established companies.
After the panel discussions, guests had the chance to mingle with both young and experienced executives and startup owners in the city.