If you're an investor that wants to stay in the United States permanently, an EB-5 visa is a great choice. Since you likely have experience in investing in startups or real estate, you'll be able to seek a higher return on your projects. You'll also be more familiar with the investing landscape.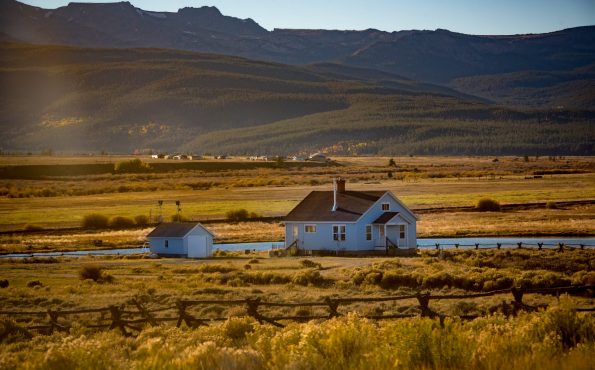 Image Source: Unsplash
But if you're just looking into getting an EB-5 green card, you've probably seen two investment types: the usual $1,800,000 investment or the $500,000 to $900,000 TEA investment.
The TEA (targeted employment area) investment likely caught your eye. Is the USCIS saying you can invest in a project that's $72,000 more than the average cost of a home and receive a permanent green card for it? Technically yes, although there are a few strings attached.
What is a Targeted Employment Area? 
A targeted employment area is a region in the United States where the threshold for investment ranges from $500,000 to $900,000. Although the USCIS website states that the minimum TEA investment is $900,000, this permanent increase was struck down by a judge in court.
There are two TEAs recognized by the USCIS: high unemployment areas and rural areas:
An area that experiences massive unemployment. To qualify for TEA, the area has to have an unemployment rate that's 150% higher than the national average. Thus, a TEA area typically has a 5.5% to 6.5% unemployment rate.
A rural area, by TEA definition, is an area that doesn't exist within the barriers of a metropolitan statistical area or is too close to its borders. More broadly, a rural area consists of low-density grid cells or has fewer than 5,000 inhabitants.
If an investor wants to invest in a rural targeted employment area (TEA), but the USCIS hasn't classified the area as such, they can use documentation to prove the area is in that category.
Does the TEA Designation Vary Between States?
Six US states have their own TEA designation, which you can find on the state's official website. 
Hawaii, California, Florida, Texas, Washington, and Minnesota place specific areas under the TEA designation. For example, Hawaii states that the Island of Hawaii, the Island of Kauai, the Island of Oahu, and the Islands of Maui, Lanai, and Molokai qualify in non-metropolitan areas.
California and Washington maintain their own list, and you're able to petition the government to designate particular subdivisions. Minnesota funded studies to prove that the EB-5 program works to improve unemployment. It was determined to be successful for black residents.
Finally, Florida and Texas have designated 33 and 31 TEA areas, respectively. Both states note that an area's TEA designation may change significantly depending on the time of year.
What are the Other Requirements for an EB-5 Visa?
Investors can't just invest in a targeted employment area and receive a green card; they also have to meet other requirements. 
Here are the other requirements you need to fulfill: 
Invest in a new commercial enterprise (a for-profit business)

You must principally do business in the area of your investment

The investment must lead to the creation of 10 full-time jobs for US workers

The investment funds must be tied up with your investment (aka, "at risk")

The funds used for your investment must be obtained legally. 
You can choose to invest in a regional center, where the USCIS will count indirect employment instead of direct employment. Keep in mind that you have less control over a regional center.
Why Invest in a Targeted Employment Area?
The thought of investing in a targeted employment area (TEA) may create confusion. After all, why would you want to invest in an area that's less likely to generate a high ROI? Although investing in a TEA could be considered risky, it's still half the cost of a regular investment.
With that small investment comes job creation, a shorter processing time, and the chance to enter the United States permanently. This is especially helpful for investors who live in backlogged countries and are subjected to longer application and green card wait times.
Plus, there are many highly populated areas that often qualify for TEA status. In a poor economy, mass layoffs can make large metropolitan areas TEA designated for a limited time.