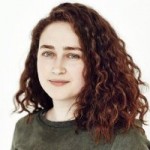 Channelkit is a tool that lets you save and organize links from the web, including websites, articles, videos, quotes and more. The tool allows you to group your findings into channels, add notes and tags, and ultimately make them easy to locate and share.
Who is your startup aimed at?
Whether online research is an integral part of your professional responsibilities or your digital library is simply something you build out of curiosity and interest, you should never feel constrained by the tools available to you. We aim to organize the resources at users' disposal to facilitate the process of learning, and not to limit it.
How does your startup stand out against its competitors?
Channelkit has made its web tools accessible free of charge, whether they are used to create private and personal information libraries, or public channels and profiles that can interact with one another across the Channelkit network. Users can search topics, categories, and keywords to discover feeds that are curated by area experts across the Channelkit platform.
Where did the idea for the startup come from?
All three of Channelkit's co-founders were struggling with the need to carefully organize links that we were using regularly for our work.  We started thinking of a product that we would actually need for ourselves, and Channelkit grew out of these conversations.
Did you have any concerns when starting your business, if so what were they?
We weren't sure if our problem was a common one, and if we were the only ones unsatisfied with tools that existed. We started talking to a lot of people about their work patterns and the issues they faced, and once we realized that this was a common problem, our concerns went away.
What is your business background, and what got you interested in startups?
I previously worked as a consultant at BCG, helping companies improve efficiency and project management.
How did you initially raise funding for your company?
We self-funded the first prototype and then started sharing it on Facebook. We also used every opportunity that presented itself to talk about the idea. We eventually caught the attention of an angel investor who liked our determination and needed a product like Channelkit, which became our first external source of funding. He is one of our very active users now.
What has been your greatest achievement so far?
We've been getting some very personal emails with users thanking us for saving them from information overload. These are the times when we feel that we've really achieved something.
How long has your startup been in the making, and who is the team behind the business?
Channelkit is an all-female team that features two designers. The idea for the company materialized after my partners, Lisa and Laura, and I discovered that we needed an organizational web tool for a variety of different reasons. Lisa is an information designer who needed a simple and organized list of design and user experience luminaries. Laura is an information architect who needed to organize articles and other content pieces into structured sets. I'm a consultant and needed a reader that would aggregate a publisher's content into one neat feed to avoid shifting between blogs, newsfeeds and Twitter accounts. We designed Channelkit to solve all of these individual problems and more.
What has been your biggest challenge so far as a startup owner?
It's difficult to prioritize – every activity feels almost equally important and yet you really have to leave features and activities out in order to move forward.
In the coming year, what would you like to achieve with your business?
iOS and Android versions are currently in the works — though we've already created an email access system that allows users to bookmark from their mobile devices — and we expect to release a series of paid, premium features for professionals and work groups to accompany our array of permanently free web tools.
What has been your most valuable lesson so far since starting your business? 
Persistence really pays off.  There are always periods of uncertainty and frustration, but if you're confident in what you do and keep trying, people will eventually jump on your bandwagon.
Finally, if you could give one piece of advice to someone thinking about starting a business, what would it be? 
Start a business with people who have skills that are complimentary to yours.