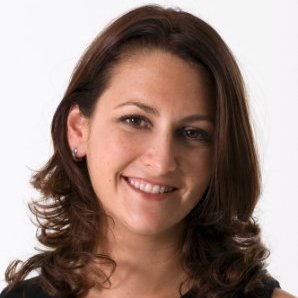 ZootRock aims to change the way small businesses present themselves on social media platforms. We are an affordable, personalized, third party option for maximizing their social media impact with minimal effort. ZootRock uses comprehensive, user-specified parameters to leverage effective social media feeds with personality that engage customers and strengthen company branding. Clients benefit from adaptive, high-powered algorithms that scour the Internet for the best content, saving them many hours each week.
Who is your startup aimed at?
Small businesses that understand that properly utilizing social media is important to success but may not have the manpower or budget to appropriately manage this area. We equip our clients with the most powerful web tools available that give them full control over their social media presence, with as much or as little direct involvement as they want. And we are affordable. With pricing packages starting at $20 per month, customers can expect as much as a 240% increase in audience engagement, while spending 50% less time on their social media platforms.
How does your startup stand out against its competitors?
Your average corporation might devote an entire mini-department of specialists to managing its social media presence, but if you're a small company, there's no room to set aside manpower just for Twitter and Facebook, not in the budget, nor in the schedule. For small businesses, that's where ZootRock comes in. 
ZootRock assembles a carefully curated content stream of articles, blog posts, images and quotes, using high-powered algorithms to search out the most trending and relevant content available. Customizable settings allow clients to build their streams according to their goals for business marketing and customer engagement, and users can specify additional sources of content they'd like included, or select from over 200 pre-existing topics that include quotes and other viral content. Topic streams, meanwhile, can be adjusted according to what mood and marketing messages users would like, and be set to work automatically or to submit themselves for user review.
Where did the idea for the startup come from?
The origins of ZootRock started while working on my last startup when I was too busy to tend to the ever-present demands of social media. I knew I needed it, but I couldn't devote the time and energy required to research and figure out what to post on my social media channels.  And to be quite truthful, I found Twitter daunting! I had to focus on the things that had a more direct link to ROI and good social media should never focus on direct ROI outcomes.
So I did what most people do; I outsourced it to a social media consultant. Unfortunately, I was disappointed on two fronts: I didn't like the content that was created and I still didn't see great results.  So here I was paying out a significant amount of money and not seeing any benefits. It wasn't a great situation, especially for someone in a pre-revenue startup. So I fired my consultant and I built something that would generate the kind of content I wanted to tweet and post. And an amazing thing happened. I got more engagement and a consistent increase in followers!
I then thought I would give it to some of my busy and cash-strapped friends to try out. They loved it! And they all have benefited not only from the increased engagement but also the extra time they have now that they don't need to source relevant content. Since then, we have built an even better content engine and the results have been tangible for all our customers.
Did you have any concerns when starting your business, if so what were they?
Having come from a pre-revenue startup in the B2C space, I felt very strongly that I wanted to prove that I had product-market fit prior to investing time in my new business.  My biggest concern was ensuring that people would pay for it.  I proved that within the first month of my startup that gave me the confidence that I was on the right track.
What is your business background, and what got you interested in startups?
As an expert in the online space, I've been pushing product and technical innovation across Media, Telcos, Finance and Startups since 1997. As a consultant, my strategy was always to effect positive change during my engagement, leaving my clients in a stronger position than when I started.
My experience and skills span from Strategy through to Implementation roles in a number of domains. My ability to merge my understanding of the business' objectives with my technical proficiency has enabled me to succeed in any role I tackle.
My experience in the IT sphere includes requirements modeling, system modeling and development, having worked on a variety of projects in the telecommunications, finance, and government sectors. My career has spanned a wide number of roles and includes Strategy, Product Development and Design, Client Relationship Management, Business Analysis and Software Development.
Through these varied roles the principles that have remained constant are a commitment to quality and focus on the customer's objectives. I will often add value outside of my assigned role, working hard to ensure that the client's objectives are met and that deliverables are produced on time and to a high standard.
Over the years, I've built a deep product pedigree across B2C & B2B whilst helping large and small organizations enhance their digital offering. I got the startup bug after helping an Australian startup from inception to exit with a $10 million valuation within 6 months.
Over the years I've launched WotWentWrong and ZootRock and I'm still enjoying the adventure every day.
How did you initially raise funding for your company?
I bootstrapped until we got accepted into 500 startups.  We're in the process of raising our seed fund now.
How do you keep your business relevant, and engaged with your audience over the last 3 years?
We only just launched so not sure this is relevant.
How long has the your startup been in the making, and who is the team behind the business?
We've been working on ZootRock for over a year.  I'm the CEO and my co-founder, Laina Reginelli is the COO.  Our CTO is Dany Pell who leads a talented team of developers across 3 continents.
What has been your biggest challenge so far as a startup owner?
My biggest challenge has been balancing the varying demands of a startup from development, marketing, customer support, admin and fundraising that are all top priority, with a lean team and only so many hours in the day!
In the coming year, what would you like to achieve with your business?
We're looking to close our seed round, increase awareness of ZootRock and gain hundreds of thousands of customers!
What has been your most valuable lesson so far since starting your business? 
Everyday brings valuable lessons.  I think the lesson that I continue to learn and am still trying to improve on is that there are many people that are keen to help and give advice and that I can lean on them.  I need to remember to seek help when I need it!
Finally, if you could give one piece of advice to someone thinking about starting a business, what would it be?
Do your homework and do what you can do validate your business before writing any code.  Think of quick ways to offer a product – whether it be using a similar product or putting together a bunch of utilities and some manual process as your first prototype.  You do want to spend months building something that turns out to be the wrong thing.
Related articles