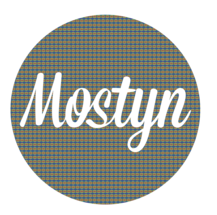 Mostyn Clothing is a unique clothing label that aims to showcase the finest young designers in the UK. We print on high quality clothing with a strong focus on the designers' personalities, inspirations and thought processes behind each design. The label serves to provide exposure for aspiring designers, with the hope that they can progress to bigger and better things and potentially forge a career in something they love doing.
Who is your startup aimed at?
Mostyn Clothing customer demographic is students and young people with a love of finding new and existing art and designers. We like to go against the grain somewhat and provide designs with soul and meaning. I guess we are promoting to people who share the same passion and enthusiasm as us.
How does your startup stand out against its competitors?
The focus is always on the designer and their journey when creating new designs. I think bringing together young designers under one label is a fairly new concept and the way in which we promote their talents with a view of forwarding their careers with us and elsewhere is something you may not normally see. The designs themselves are very personal and serve to provide an insight into the designers' personalities. As a result, our designs tend to stand out compared to those you might see from other labels.
Where did the idea for the startup come from?
It was fairly simple. There is only so much grumbling and whinging you can do before you have to take matters into your own hands. We felt that high street stores weren't providing sufficiently good products for the price they were charging. We also felt that it was becoming increasingly hard for young student designers to get a foothold into the industry and express their obvious talents. When you marry those problems together you get what Mostyn is trying to achieve. Sometimes the simplest ideas are the ones that work best.
What is your business background, and what got you interested in startups?
I've always wanted to focus all my intentions on start-ups. When I was 8 years old and needed extra money, I decided to start washing cars. I wasn't content on just knocking on doors and asking people; I wanted to make business cards, flyers and advertise in the village newsletter. I wanted to own my on car cleaning business. Essentially I was an 8 year old washing cars poorly for a couple of pounds, but I thought I was building an empire!!
From there, I've studied business modules from GCSE to A-Level and then onto an International Management Science degree. I've always been fascinated about how different areas of business complement and marry together to achieve a common goal. I always knew that one day I would have my own business, but the organic nature of the birth of Mostyn was really more down to luck and fate than intention!
How did you initially raise funding for your company?
Fairly unconventionally to tell the truth. I had just finished my first year at university and achieved average grades at best. My Dad sat me and my sister down and told us that he had been saving money over our life time and half had been put into an ISA for us. The other half was subject to a bet (if we chose to accept it). The bet was fairly simple – achieve a 2:2 or below in our degree and we would achieve none of the remaining money, achieve a 2:1 and we would be given the remaining half, but if we got a First Class degree we would get double the remaining money. My sister declined and received her other half as agreed. I took the bet on (probably to my Dad's surprise and excitement due to my first year grades) and subsequently pulled a First Class Honours out of the bag. I now had enough money for a car and my first Mostyn stock. It was an incredible feeling.
What has been your greatest achievement so far?
It's pretty simple. I have built a business from nothing that shares the same morals and business values as myself. Throughout the process I've always stayed true to this and the real reason I wanted to launch Mostyn Clothing. There have been difficult periods and certainly easier options that could have been taken, but I stuck with it and now have a business I am extremely proud of. I think events like building our website from scratch and being on set at our first photo shoot were really huge milestones and achievements, but it was the way in which they were conducted and the message they have given off which is particularly pleasing!
How long has the your startup been in the making, and who is the team behind the business?
The business has been officially trading for a matter of months but the venture was developed over the past three years. University for me really opened up the possibilities that entrepreneurs need to take a venture to the next level. I decided I wanted to take it seriously whilst in my second year. From there I've had almost free rein to conduct market research on a demographic that was right on my doorstep. I could build a business plan with the help of industry professionals and accredited business advisors. I was set.
However, as I have mentioned before, the business relies on great designers. The Mostyn team are the Mostyn Designers. They are talented, ambitious and full of enthusiasm. Every week, more designers are interested to join and we've run competitions to find new members, which has been hugely successful. They really are the backbone of the business and allowing them to focus on what they do best by taking out any monetary or business pressure is essential to the future of the label.
What is the best lesson you have gained from starting your business?
There are so many. I think firstly I need to say that I've learnt more from running my own business for 6 months than I did learning theory at University. That's not to say that my four year course didn't prepare me because it did. However, theory doesn't help you communicate better or choose the best supplier out of hundreds of possibilities. My best lesson, though, would probably be to stay true to why you set up the venture in the first place. Entrepreneurs, especially those fresh out of university, will have so many conflicting "helpful" pointers from friends, family and external stakeholders. These are great because they care about you and how the business is doing, but you have to understand that this is YOUR venture and if you take on board everything that everyone says you will have a muddled, confusing business plan and decisions will take weeks rather than hours.
What has been your biggest challenge so far as a startup owner?
I am lucky to have a really supportive network of friends and family who have helped endlessly since Mostyn was set-up. There are, however, huge monetary challenges that every business encounters. I have had to take on a second job and cut back on aspects of my lifestyle that I have become accustomed to. Although I would take on as many jobs as necessary to get the venture where I want it to be, it has been a bit of a culture shock and has added a certain level of stress at times.
In the coming year, what would you like to achieve with your business?
We are about to encounter our first full summer as a clothing label which is incredibly exciting. We plan to be at a few festivals and support up-and-coming bands/artists to get our name out there even more. We've got more competitions and fun stuff planned that you'll have to keep your eyes peeled for. If, by the end of the year, some of our artists have been noticed by bigger companies or even if they have the ability to go alone in their given area, we will have succeeded and we will have started to achieve what was set out from the start.
If you could give one piece of advice to someone thinking about starting a business, what would it be?
If you're passionate about your venture and you honestly think it can make a difference, do it. The more you can go out of your comfort zone, the more progress you will probably make!
Related articles