Federal law requires workers are provided with a safe place to work. Employees are eligible for workers' compensation benefits in the event they get injured in the workplace. Workplaces are much safer today compared to in the last century, although workplace fatalities still occur.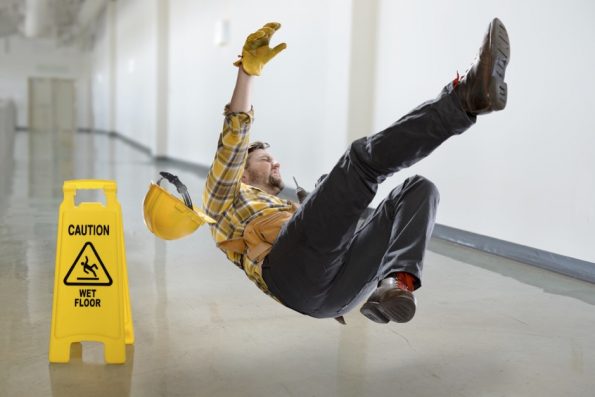 According to the latest report published by the Bureau of Labor Statistics (BLS) in December 2018, transportation incidents, which include roadway and non-roadway accidents that involve auto and mobile machinery accounted for 40% of all lethal accidents in 2017.
This clearly shows autos and mobile equipment account for most workplace fatalities.
The workplace can be easy to work in or the environment safe, but it is nearly impossible to completely avoid fatalities caused by accidents or negligence.
Workers' compensation claims are filed every day to wrongful death attorneys in Texas, but some industries get more claims than others from injured or killed employees on the job.
Employees in these industries should ensure they are covered in case something goes wrong and they are left temporarily or permanently injured. For example, employees in the construction industry, police force, the military, among others present obvious risks.
Overall, the construction industry leads with the most workplace fatalities, as calculated by the BLS based on the number of deaths in an industry per 100,000 full-time employees. Based on this method, the following industries have the most workplace fatalities.
1. Logging Industry
Workers in the logging industry harvest trees that are processed into woods for consumer goods and construction needs. Logging workers face the biggest risk of being hit by falling objects while felling trees. Or being injured from operating logging machinery that allows them to fell trees.
Workers in the logging industry are 28 times more likely to be injured than all the workers in other industries.
Logging workers need to be extra careful as they work with huge machinery cutting down even bigger trees. And more often the only way to a hospital can be by a helicopter.
2. Fishing and Hunting Industry
Workers in the fishing and hunting industries use equipment like nets and traps to collect fish and game meat for consumers to eat. Accidents can occur from the very pieces of equipment they use and can involve falls from boats. Fishers spend a long of time in the sea doing tough, physical work.
3. The Roofing Industry
Workers in the roofing industry mostly repair rooftops of buildings or install rooftops of buildings. They are several flats above ground, so in the event they slip and fall, the injury can be serious.
Also, the job of roofing is physical; it can call for heavy lifting, climbing, and bending in an uncomfortable environmental condition. This can lead to slips and falls that cause serious injury.
4. The Flight Industry
Pilots and flight engineers are tasked with navigating and flying airplanes from one place to another and to carry people or cargo. Most incidents of aircraft pilots and flight engineers getting involved in accidents are in the private sector from transportation incidents or flight repair operations.
5. The Waste and Recyclable Industry
Employees in the waste and recyclable industry work in a team driving or riding on a truck to collect waste materials, which can be recycled. So, there is a risk of work injury occurring from a transportation-related accident.
Staff can be employed in either the public or private sector and may be required to work year-round regardless of environmental conditions. Injury can also be caused by chemicals from industrial waste when they come into contact with it.
6. Motor Vehicle and Truck Drivers
Motor vehicle and truck drivers spend a lot of time on the road, so their risk of being involved in an altercation or accident on the road is high. A truck driver often drives a company vehicle along a specific route to deliver or pick up cargo. According to the report issued by BLS, this occupation group had the highest number of fatalities in 2018.
7. Agriculture Workers, Including Farmers, Ranchers, among others
Agricultural workers, especially farmers spend a lot of time outdoors and also sometimes travel from farm to farm. This puts them at risk of getting injured from accidents in their daily activities as they also deal with tools of farming.
8. Iron and Steel Industry
In the installation of iron or steel elements into buildings during construction; structural iron and steel workers face risks of injury given the height at which they work. For example, a fall during work is likely to be fatal.
9. Supervisors of Landscaping and Lawn Service
Supervisors of landscapers spend most of the time in the job traveling to supervise site to site. This puts them at high risk of getting injured from transportation-related accidents.