Maintaining high guest satisfaction is essential for the success of your hotel. With happy guests, you can build a strong and credible reputation in the industry. You can encourage previous guests to rebook your hotel for future vacations and reach new guests to expand your customer base.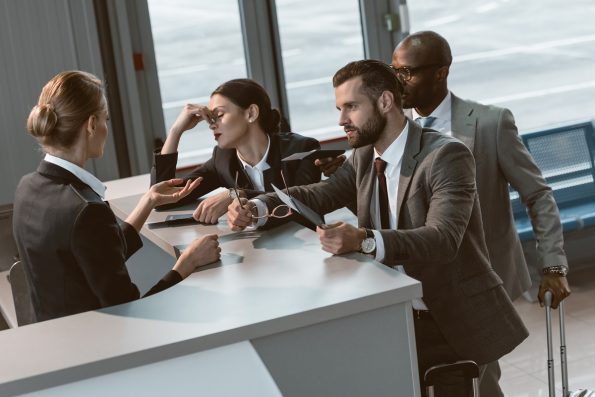 Satisfied guests are more likely to recommend your hotel to their friends and family, which effectively provides you with free promotion and means you don't have to spend as much on marketing. You can invest the money you save on marketing and promotion into other aspects of your hotel, such as guest room amenities.
There is a wide range of amenities, equipment, and supplies to include in your guest rooms to ensure every visitor has a comfortable and enjoyable stay at your hotel. If you want to maximize hotel guest satisfaction, you'll need to invest in not only the essential guest room supplies but also additional amenities that set your business apart from your nearby competitors.
So, what should you include in your guest rooms for maximum customer satisfaction? We've listed some important amenities, equipment, and supplies to consider when stocking up your hotel rooms.
Food and Drink Supplies
One thing that sets luxury hotels apart from budget alternatives is the food and drink services available to guests. If you want to make your guests as happy as they can possibly be while staying at your hotel, consider elevating your dining offerings.
Install a mini fridge and coffee maker into each room so your guests can enjoy a selection of cold and hot beverages. Supply coffee sachets, tea bags, white sugar, mugs, and spoons so your guests don't need to purchase their own supplies for hot drinks. Make sure your cleaning staff regularly replenishes the stock in each room, too.
Consider stocking your mini fridges with bottled water, energy drinks, and fresh snacks. To maximize customer satisfaction, offer them for free and avoid charging per item, as many hotels do.
To reduce the costs associated with guest food and drinks supplies, purchase bulk coffee condiments, tea bags, and bags of sugar. Buying from wholesale suppliers reduces your expenses but enables you to continue providing top-quality service to your guests.
High-Quality Bedding and Other Sleeping Amenities
Providing a luxurious sleeping experience for your guests is one of the most effective ways to maximize their satisfaction. Since your guests will likely spend around eight hours a day asleep in bed during their stay at your hotel, it's important to ensure your bed and bedding are comfortable.
Invest in well-built, durable beds, supportive mattresses, soft mattress toppers, and luscious duvets. If possible, swap your duvets to thicker options during the colder winter months and thinner, lighter duvets in summer. Doing so will reduce the chances of your guests getting too hot or cold when they're asleep. 
You should also purchase high-quality bedding, including duvet covers, pillowcases, fitted sheets, blankets, and throws. Enhance your guest's comfort with additional pillows and cushions.
Make sure your cleaning team changes the bedding in each room regularly, whether this is daily or on alternate days. They must completely replace the bedding when a guest checks out of a room and before new guests access these rooms.
Hang room-darkening curtains on the windows so your guests can block out the sunlight and sleep whenever it is most convenient for them.
Electronics and Smart Devices
Everybody uses electronic devices nowadays and providing such amenities for your guests is an effective way to increase their satisfaction with your services. In each guest room, install a high-definition (HD) smart television on the wall so they can browse various channels in their downtime.
Consider signing up for a couple of streaming services to enhance your guest's browsing choices. You may be able to get a business discount with some streaming providers to supply tens or hundreds of televisions in your building. This way, guests can stream different programs in different rooms at the same time.
Offer free, high-speed Wi-Fi to every area of your hotel for those on business travel and vacation. Install a variety of charging ports in each room, including USB ports, for easy electronic device charging. Check these plugs regularly to ensure they function adequately and safely.
Guest Services
Consider offering 24/7 room service for your guests so they can order food and drink at any time of the day. Offer an extensive menu that suits all dietary preferences and restrictions. Make sure you inform guests of the potential allergenic ingredients in each dish to prevent any medical emergencies or legal situations.
For more complete hotel guest satisfaction, you can also offer a concierge service where helpful and experienced staff can assist every guest with taking their luggage up to their rooms, organizing reservations, and offering expert advice on local amenities or attractions.