Nowadays school management systems have become an essential part of an academic institution's operations. Management systems undoubtedly have so many important functions that help ensure the smooth operation of any institution that uses them. With an effective school management software teachers, staff, and other external participants easily work together via a centralized platform.
But it doesn't just stop there—school management systems also bridge the gap and connect the school, teachers, students, and parents to each other!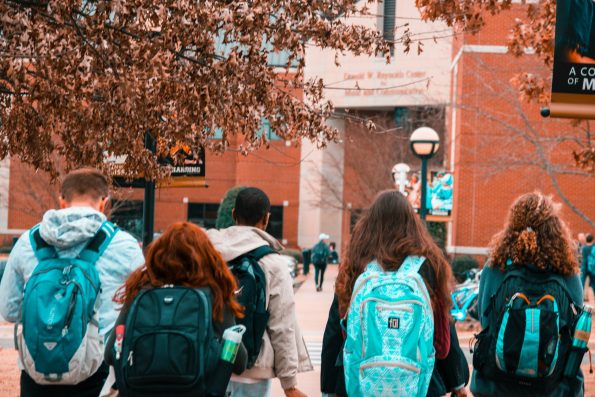 If you're considering on implementing such a system to your institution, you might find reassurance in the points provided below.
Record and Review Attendance Easily
One of the basic functions of a school management software is the ability to record and review student's attendance. This feature makes it easier for teachers to automatically create reports using various matrices.
Furthermore, teachers can now use an SMS feature to inform parents if their children are absent or skip classes. Parents will be notified if the teacher has received an excuse letter or notification of leave from their child. It can also notify them if their child skipped classes without permission. In a way, this feature works as some sort of disciplinary tool.
Keeps Online Materials Organized
School management systems come with an e-learning management feature that allows students to download, upload, and complete homework/assignments, notes, and projects online. This system is only accessible if used at the same time. Students can attach different types of documents to the system so long as they have the authority to do that.
E-learning management also helps students review previous lessons simply by accessing the materials uploaded. They no longer have to deal with carrying heavy textbooks in their backpack if schools provide them with the right tech assets.
Helps in Managing Exams Better
Another notable feature in a typical school management software is how it helps teachers manage exams. With this system in place, teachers can upload exams and randomize questions to prevent cheating. They can even use different exam formats. With this system in place, they will have unlimited ability to assess their students. Students also save more time during exam because they don't have to use an eraser every time there's a correction needed.
But if teachers would rather conduct traditional paper-based exams, it is also possible! The system can help them by keeping records of students' grades. After that, they can evaluate and calculate students' performance the entire semester.
Teachers can post exam results right away so students and their parents can be informed immediately.
Pay Fees Easily
In the past, parents or students usually spend hours in line at the bank waiting for their turn to pay the tuition fees. Fortunately, the system makes online payments possible. Parents and students no longer need to endure long hours lining at the bank because the system provide a channel for them to pay the fees online.
This is a great way to minimize late payments as the system also comes with an SMS feature that updates parents about unpaid fees.
Promotes Better Communication Between Parents, Teachers and School Admins
School management systems come with a feature connecting parents, students, teachers and school admins to each other. Sending emails, SMS, or notifications concerning school activities and events is no longer a problem. The system stores information about the recipients so teachers don't have to input it by themselves one by one.
It Tracks the School Vehicle
If your school or institution owns a vehicle, like a school bus or service, the system has a way of tracking it. It monitors the vehicle's route and odometer through IoT (internet of things) integration. In addition, it can also schedule the maintenance for the vehicle to improve its lifespan. When you take good care of your vehicle, this gives parents assurance that their children's safety won't be compromised.
Help with Student Admission
One of the most overwhelming periods in the school year has got to be the beginning of the school year or every time a new semester starts. Schools and teaching staff have to process hundreds up to thousands of student applications. Fortunately, a reliable school management system helps make things easier for educational institutions through the implementation of an online admission system. All applicants have to do is just simply upload all the necessary documents on the system. The school will then review these documents without any fear of losing them.
When the school accepts or approves a student's application, they will upload the personal data and documents to the system. The system saves this information, which the students can access even after they graduate. The system leaves very little room for mistakes so there's no need to worry about lost or duplicated documents.
Parents Can Also Access the System
Because the school management software connects schools and parents to each other, parents are always informed about their child's development and academic progress without having to wait until the end of the semester or school year. Parents don't have to wait for the occasional parent-teacher's meeting to hear about their child's progress because the information is available anytime they want to access it. The system provides information on their children's academic performance to their ongoing projects. This way teachers and parents work together in fulfilling their responsibility in guiding the youth.
Helps Streamline Staff Management
School management systems are not only beneficial to teachers but to HR staff as well! The system makes the HR staff's workflow more efficient by tracking staff's attendance, absences, leaves, performance, and even calculates their salary without any problems. With this system in place, they can focus more on making sure that teacher's welfare, staff performance, and hiring processes are improved.
Conclusion
Having an effective school management system in place is important because it helps make school administration easier. It not only makes things easier for teachers but for students and parents as well. Basically, everyone involved benefits from it. If you're considering on implementing one for your school, be sure to check some of the most trusted providers online. Check reviews and also find out what management systems are used by schools within your area as well.