Outsourcing can be a terrifying prospect to face as a new business. After all, you're placing your vital project into the hands of an external company, who might not even share your timezone or cultural values! Despite this, IT giants like Google and Samsung have slowly started outsourcing more and more of their operations. In fact, 94% of Fortune 500 companies use an outsourcing process for some of their most vital products.
While a good portion of this is due to the low labor costs in countries such as India or China, there are benefits to outsourcing that go beyond time and price.
Finding A Reliable Company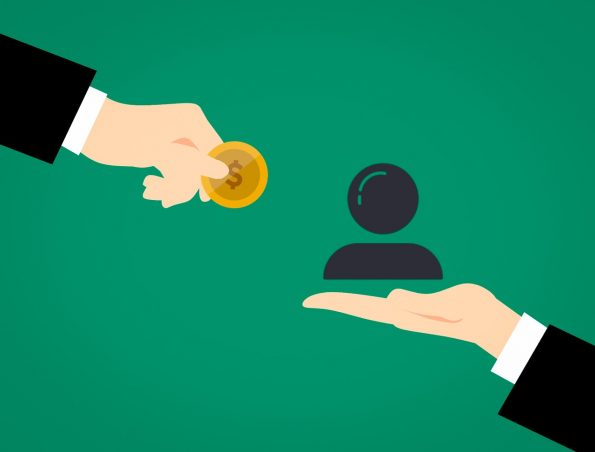 If you've decided you're ready to outsource, one thing you need to be aware of is that everything depends on the quality of your partner company.
When looking at an outsourcing company, look at their past works, as well as the impressions of their past clients. It is often a good idea to attend conferences like Outsource People to get a good look at a company before you start working with it.
How to pick a quality IT outsourcing partner is a topic worthy of its own article. But you need to make sure that you get it right because otherwise, you'll be facing your worst outsourcing fears.
Outsourcing Minimizes Risk
Hiring people carries risk. After all, what if they aren't able to do the job? What if your whole venture goes under and you have to pay severance? What if you only want to hire someone for a single project?
Here's how an outsourcing firm will solve these worries:
If an outsourcing firm isn't able to do a job, you'll find out quickly, and you'll be able to simply switch them for another.

Outsourcing lets you make a contract for a few months, or even a few weeks, as opposed to recruiting, which forces a long-term commitment upon you.

You don't need to hire and rely on management, the outsourcing firm has its own management which has been working with the workers for years.
It Provides Flexibility
Oftentimes, as priorities shift, you'll need to upscale or downscale the development team. After all, while you might need 20 people to make an app, you don't need 20 to maintain it.
Rather than putting developers on hold while you still pay their salary, you can simply communicate your changing needs to your outsourcing firm. You can even do it by parts, have a few in-house developers be tasked with app maintenance, while your outsourcing process drives the creation of the app itself.
It Makes Your Product Better
When people think of outsourcing, most often, they'll think of Chinese sweatshops making knockoff items from big brands.
In today's, globalized world, things aren't quite the same. The developers working for outsourcing companies are often the cream of the corp. In fact, 28% of the respondents to the 2018 Global Outsourcing Survey have listed talent quality as their reason for outsourcing.
Outsourcing lets you specialize, and employ an outsourcing firm deeply familiar with the framework you plan to use, rather than relying on your developers to learn it anew. This results in much fewer bugs, and a higher quality user experience.
Conclusion
Outsourcing is the future of IT technology, and it allows you:
The ability to upscale and downscale your team at will.

A specialized team with expertise in exactly what you need.

To avoid hiring an unnecessary amount of developers long-term.

To minimize risk by making short-term contracts and relying on experienced management.

A much more high quality and user-friendly product.
As an enterprise or even a medium-sized business, you're missing out if you aren't don't focus on your outsourcing process. So get on with it, and put your business into practice today!