Cash flow problems can be a serious concern for any company, especially if they put your business at the risk of being unable to pay its debts. If you notice these problems early, you may be able to implement new strategies to resolve these challenges quickly and avoid insolvency. If these problems cannot be resolved, and your business is unable to pay its debts when they are due, the company will be considered insolvent.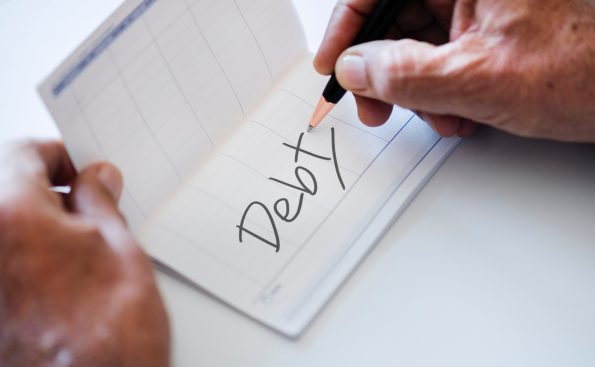 At this stage, the available options will become severely limited. Whilst there are several company rescue solutions that might help you to recover your business during the early stages of financial difficulty, there are some circumstances in which the best option may be to enter Voluntary Liquidation.
Despite the fact that many company directors view Liquidation as the worst possible option, it can actually be one of the simplest ways to bring financial struggles to an end. This can provide a sense of relief, remove the risk of legal consequences if your business continues to trade, and help to avoid the much more serious circumstances that may arise if creditors decide to take legal action against you. In some cases, creditors can apply for a Winding Up Petition, which could result in your business being forced into Liquidation. It is much better to take responsibility for this decision yourself, rather than leaving it in someone else's hands.
Here, the experts at Company Insolvency Advice, will explain the process of a Voluntary Liquidation and how, if you act fast, expert advice can guide your business back to recovery.
How does a company enter Voluntary Liquidation?
In order to make the right decision and move forward with confidence, it is critical that you evaluate all of your options carefully when your business encounters problems with cash flow or corporate debts. If you think that Voluntary Liquidation may be the right option for your business, reach out to a company rescue expert or Insolvency Practitioner for advice. They will be able to assess the situation and explain your options, as in certain cases, you may be able to make alternative payment arrangements or recover your business using a different strategy.
Once you have deemed that Voluntary Liquidation is the only choice and secured the agreement of any other company directors, the first step will be to instruct an Insolvency Practitioner. The business will cease to trade once the Insolvency Practitioner takes control and in most cases, all employees will be made redundant. From this point forward, directors will have a legal obligation to avoid any actions that would devalue the business. However, the formal Liquidation process will not begin until a Creditors Meeting is convened and the Resolutions of that meeting are passed.
What happens after an Insolvency Practitioner is instructed?
The first responsibility of an instructed Insolvency Practitioner will be to gather all of the company's information. They will start by producing a directors' report, which will contain extracts from company accounts, a list of creditors, information about shareholders from the statutory register, and details of all existing company assets (including physical items, stock, work-in-progress and any debts). This report is created for the benefit of creditors, to inform them of the company's current financial circumstances and the reasons why the company is being placed into Liquidation.
The Insolvency Practitioner will invite the business' creditors to a Creditors Meeting, during which they can review the directors' report, vote on Resolutions to appoint a Liquidator, which usually, the Insolvency Practitioner who has coordinated the process from the beginning. 
If the company is placed into Liquidation, the appointed Liquidator will begin to realise the company's assets for the benefit of the company's creditors. At this stage, company directors are free to move on and start another business, if they wish to – in most cases, there will be no legal consequences for directors.
If your business is struggling with debts or cash flow challenges, consult an Insolvency Practitioner as soon as possible. This can identify any company rescue solutions that may be available, and show you the pathway through the problem of corporate debt. Not only will this help you to plan your future and that of your business, it can give you the peace of mind you need when making difficult decisions.
By Robert Cooksey, Director, Company Insolvency Advice