Are you looking to buy your first home in Ottawa but aren't sure where to start? Wonder no more! When purchasing real estate in Ottawa, you should consider some vital steps. Entrepreneurs have very little time to spend outside of building their businesses. So from choosing your favorite property to needing a quick mortgage approval, there's much to know about buying property in Ottawa that will help the busy startup owner.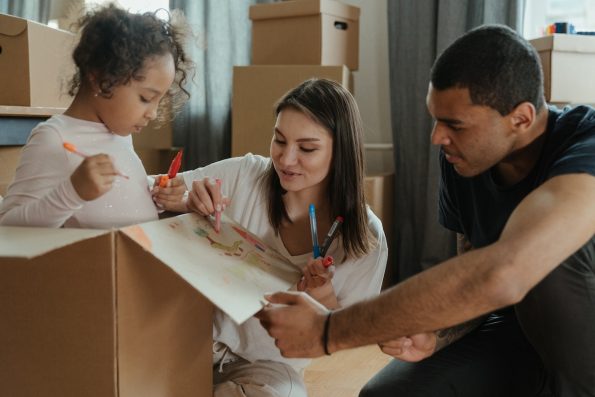 Everything You Must Know About Purchasing a Home in Ottawa in 2022
Before marking the leap, you should know that the housing market in Ottawa is the highest it has ever been. For many people, renting makes the most sense. But if you can afford a mortgage similar to your rent, you should consider investing in a home.
Pre-Approval for a Mortgage
Your credit score is one of the three criteria lenders consider when pre-approving for a mortgage, but a good credit score may help you get a lower interest rate on your loan. If you want to get a bank loan, talk with a mortgage consultant about your credit score. Before speaking with a real estate agent, make sure you are approved for a mortgage.
Secure Down Payment
Now that you can afford a mortgage, you need to have enough money saved up for a down payment. As established by the government of Canada, depending on the price, the minimum down payment varies as follows:
$500,000 or less – 5%
$500,000 – $999,999 – 5% of the first $500,000, and 10% for the portion above $500,000
$1 million or more – 20%
Keep in mind that the more you pay as a down payment, the less interest you'll be spending in the long term thru the life of the loan.
Hire a Real Estate Agent
Once you are pre-approved for a mortgage, hire a real estate agent to help you through the whole buying process. While you may have a firm idea of what housing type you want or amenities, your agent will stay alert for issues that may never cross your mind, such as roofing, mold, insect, or furnace issues. Moreover, an agent can research current and reliable data regarding the neighborhood's crime rates, demographics, schools, faith communities, or whatever may pose an interest to you. An experienced agent can save you thousands down the road. 
Agents also have superior negotiating skills because it's in their interest to get you the best possible price for your home. 
Start Your House Search
Before hunting for a home, consider your preferences and neighborhood amenities, and keep it within your financial budget. If you've found a home to suit your needs and budget in Ottawa, get in touch with a professional home inspector to perform an accurate image of any repairs and maintenance needed. Then talk to your real estate agent and submit your offer. Having a real estate agent by your side can offer you access to numerous resources you may otherwise not know of.
Ottawa Real Estate Market
After a booming real estate period, the local home resale market has reported a profound slowdown. As of July 2022, the average sale price for a home in Ottawa fell to $656.650. This price has seen a monthly decline of 6.5% and a 3.8% annual increase. From May 2020 to March 2022, the prices increased by over 65%. But after March 2022, Ottawa's average selling price experienced a 15% decline. 
Despite the 22% increase in prices in the past two years, Ottawa real estate market remains considerably lower than those in Vancouver, Toronto, or Hamilton. Most properties in Ottawa are below the 1 million dollar mark. This means that such houses are eligible for a minimum down payment of 5% to 10%, allowing for a much wider audience of buyers.
Ottawa is of considerable interest to those searching for a place to work and live, mostly because it is one of the most affordable cities in the country. While Toronto and Vancouver are ranked as Canada's hottest and most expensive real estate markets, you can find an affordable housing market in Ottawa. 
As of November 2021, Ottawa has been ranked as having the sixth highest cost of living, after Toronto, Vancouver, Mississauga, Victoria, and Brampton. Lastly, Canada's capital has been ranked number seven among the best cities worldwide to raise a family, based on the cost of child care, quality of life, crime rate, and happiness.
As a busy entrepreneur, if you are entering Ottawa's real estate market for the first make, make sure to document enough and secure financing and protect your business interests. Before making any move, ensure your finances (current income, existing savings, or financial commitments) are in order.