The coronavirus pandemic has left numerous people in dire financial straits. As a result, theft is an all-time high. This means that it has become more important than ever before to put business security in place to protect your company from any kind of robbery.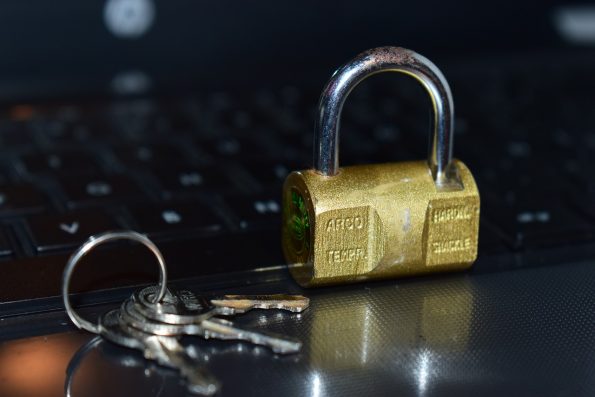 Here are some of the top guidelines that you can utilize:
Add Deterrents at the Entry
Your main goal with business security is to make sure that your company looks difficult to break into. This can help to ward off most burglars. For this purpose, check out custom security gates at Universal Door & Equipment Ltd. to find an option that is just right for your property. Such a feature tends to be a good indicator that the rest of the property is secure as well.
The good news is that there are gates for all budgets and requirements. As such, you can find a model that is the perfect fit for your business as well as your financial situation.
Set up Lighting
One of the main reasons that most burglaries take place as night is because thieves don't want to be seen. Thus, it is your job to make sure that the exterior of business is light up well. You can set up floodlights or simply ensure that all corners of the premises can be seen clearly.
Keep in mind that some thieves may try to get rid of lights by throwing rocks or other objects at them. Therefore, you need to make certain that the lights are safeguarded from such threats. And, if you do happen to notice that the lights are burned out or damaged, replace them immediately.
Limit Access to the Building
For business security, it is important that only one or two trusted individuals have keys to the building or the office. This way, you can keep track of just how many people have access. This also reduces the risk of the keys getting into the wrong hands.
Make sure that a high-level employee such as a supervisor or manager has the keys. They should be the first ones to open up the office and the last ones to leave. The thieves will then have to work harder to break in.
Keep Cash and Inventory Secure
Do you hold cash or inventory in the store? If so, these items need added layers of protection. Cash should always be stored in a safe that is bolted into place. This makes it nearly impossible for the average burglar to steal it.
As for inventory, it is a good idea to place it in a different section of the building. A securely locked door should keep away most burglars. However, you can set up access control partitions that ensure only certain people can get to it.
Don't write down the access codes and keep them around the office. Also, only one or two people should have this information.
These are the top tips that you should use for your business security. You will find that these guidelines can do a great deal to deter thieves and keep your company and employees safe. Thus, you should consider implementing each and every idea mentioned here for the very best results.