"The customer is always right!" We have heard this phrase countless times and even experienced it first-hand, but only specific to retail outlets. What if I told you that Google will implement this strategy to change the way websites rank in the SERPs? In May 2020, almost a year back, Google announced that it will introduce new ranking criteria based on user experience known as the Google Page Experience update.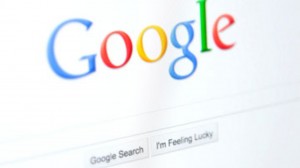 But what exactly is the Google Page Experience update, and how will it change SEO in 2021? We spoke to Grapefruit Digital SEO, a UK-based digital marketing agency, to find out more.
So what is Google Page Experience?
To put it simply, page experience is basically the good or bad experience a user has while interacting with a website. This includes the speed at which the website loads, the readability, layout, ad placement, mobile-friendliness, and other factors that measure a website's performance.
If you're wondering what these factors are and how is user experience connected to them, here's a rundown of each of them:
Core Web Vitals
Core web vitals measure the factors affecting user experience, including interactivity, stability, and load time of the content. Based on these metrics, the website is graded as:
Good
Needs improvement
Fail
Currently, there are three core web vitals to measure the website performance:
1. Largest Contentful Paint (LCP)
The LCP measures the duration between when the page starts loading till the largest image is fully viewable. In layman language, it measures a website's loading speed. An ideal LCP is 2.5 seconds or less.
2. First Input Delay (FID)
The FID measures the time it takes for a page to be ready to respond to clicks and other interactions. The acceptable duration is 100 milliseconds or less.
3. Cumulative Layout Shift (CLS)
CLS indicates the time it takes for the page to become visually stable. This means that the text and images appear in their designated places instead of in a disruptive manner. A good CLS score is 0.1 or less for a good user experience.
It's important to note that whilst these new measures of the user experience will become a more important part of Google's ranking decision, other user experience metrics that have been around for a couple of years now are still just as important.
Mobile-Friendliness
Whether a webpage works well on mobile devices, so the various tablets and smartphones with different screen sizes, has long been a factor that can influence rankings.
With more and more of us accessing the web via mobile devise this has become so important that for the majority of sites Google is now focusing on mobile-first indexing – crawling and indexing sites based on their mobile versions instead of desktop versions.
Safe Browsing
Due to the increasing amount of deceptive content, safe browsing has long been an essential factor to demonstrate that your website is a safe place for users to visit and interact with.
HTTPS
HTTPS helps keep your website's connection secure, and protect the transmission of data like passwords and credit card details, and is indicated by a small lock sign next to the URL. If your page isn't secure, you will see a small triangular icon with an exclamation mark.
No Intrusive Pop-ups
A website with pop-ups that cover the content or make it difficult for the user to access it is a big turn-off and negatively impacts user experience.
All the factors mentioned above sum up the whole user experience. But how will they impact SEO in 2021 when the Google Page Experience update is finally implemented?
Google's Page Experience Update and its Impact on SEO in 2021
In more recent times SEO has always been about the technical optimization of a site, how well the content on the web pages is optimized for the search terms you want to rank for, and the quality of the links from other websites to yours.
With the Google Page Experience update, the technical optimization element of an SEO project is likely to get e little more important.
So does this mean that the other two factors will become less important?
Not at all! This simply means that Google will now consider the most important ranking factors a little differently; it will be more interested in seeing whether users have a smooth experience on your website or not.
So, with the launch of the Google Page Experience update in late 2021, we can expect a shift in the way SEO worked previously – but this will be more of an evolution, rather than a revolution.
However, sites that ignore or are slow to adapt to these new user experience metrics, could find themselves losing ground in the search results.