If you're looking for a much-needed notch up your sleeve in your current job, then you should definitely consider obtaining a Project Management Professional (PMP) certification. As the name explains it, PMP certification is a relevant credential granted by the Project Management Institute (PMI), USA, and is therefore recognised the world over. Interested to get one yourself? Visit sitespower.com for more details on how to get the PMP certificate.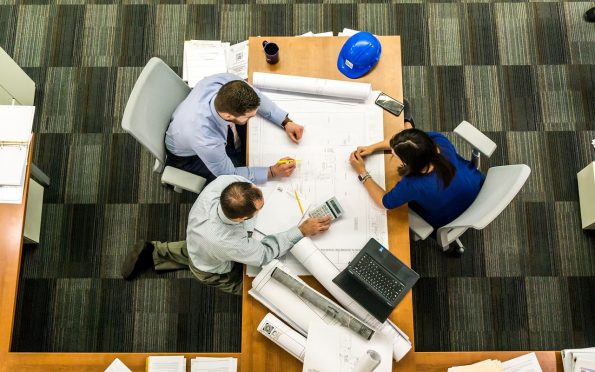 What is PMP?
A certificate course in project management basically entitles one to apply for leading managerial positions in any part of the globe. This is because the certification endorses the experience, educational qualification, skills, and competency to lead projects in any industry or country.
Benefits of PMP Certification
The certificate course can give a significant boost to your career by showcasing to the entire world your skills and expertise in assuming the responsibility of a project managerial role. Besides that, it also helps train you to become an ideal manager/leader to your team. Let's look at some top benefits shared by certified holders from sitespower.com.
It lends you a distinct identity – In the cut-throat competitive world today, it's so much easier to be shoved aside in the race for the top post. Obtaining a PMP certification definitely gives you an edge over other resumes in the market by making the top companies know that you possess the required managerial skills for the role.
It helps you draw big – Suddenly you're in high demand in the market and also in a position to demand and earn a higher salary than your counterparts. When companies know that you have what they want, they'd be willing to bend in to your demands.
It enhances your knowledge base – The biggest advantage of the certificate is that it helps both organisations and individuals alike. The benefits to a company have already been discussed above, but the certificate holder is also at an advantage in terms of add-on skills and expertise included in his work portfolio.
It is recognised across industries – The PMP certification is a one-stop solution for all your career needs. It is globally acknowledged and gives the holder an entry into any domain or industry relevant to their work experience. This means that once you're a certified PMP, you need not bind yourself to a specific, perhaps low-paying industry. It opens up several prospective doors to your career growth.
Applying for PMP Certification in 5 Simple Steps
Satisfy all eligibility criteria – Check whether you're eligible to apply for the certificate or not by looking up the desired levels of domain experience and educational qualifications. You may look up the PMP handbook to know more about eligibility.
Apply – You can apply online using the PMI online certification system after determining that you're eligible. Remember that your application will stay active for only 3 months once opened.
Get your Application Reviewed – The PMI will thoroughly review your application upon submission. This might take up to 10 working days.
Pay – In case your application is approved by the PMI, you'll be required to make the payment online.
Schedule a Test – Upon payment receipt, you'll receive an eligibility code via email, which you can use to schedule an appointment for your exam, either online or via call.
Choose Us to Help You Get Through
Sitespower.com is a leading training institute in Dubai that prides in offering specialised courses in PMP, IT, and English Language (for TOEFL or IELTS clearance). We will help you prepare for PMP certification exams, equipping you with the right skills needed.