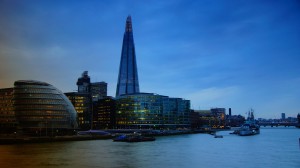 Funding a startup can be a perilous task. Entrepreneurs the world over are keen to make their mark. But, they need someone with the capital to back them. Since the economic downturn, banks are less inclined to borrow money to individuals. Crowdfunding is not entirely a safe bet in order to obtain funding.
In short, funding a startup can be a nightmare. So, with this, it's time to get realistic about your options.
Bank Loans
The banks may not be borrowing, but you need to ensure that you have a great business plan, just in case you are the lucky one. You need to compile an effective business plan in order to secure the money. Without it, you're just another person with another idea.
Let's use an example:
If you want to start buying and selling Winrow Industrial Heaters to the construction market, how will you thrive? What are your goals for the future? What are your projections for capital growth? Do you have a list of engineering firms that want to use industrial heaters? Is there a gap in the market? Does this gap need to be filled?
Yes, there are a lot of questions that need answering. But, your bank will ask you a lot more than this. You need to be prepared for the deluge of questions that are going to come your way. Ensure that you are prepared by organising a fantastic business plan.
Grants
Grants are something of a myth. Let's be honest, the state does not dole out large sums of cash to every budding entrepreneur in the land. You need to get real about grants. There may be some money aside for tech-savvy startups. The money may only be put aside for young entrepreneurs. If you are over the age of 21, you may not obtain funding via the government route.
Investors
Investors will want a slice of your lucrative pie. That the way of the world. If you are not prepared to give over a large percentile of your business, prepare to go unfunded. Sadly, if you want funding for your startup from an investor, you need to give over a chunk of your business. After all, they want to see a return on investment as much as you do.
Partners
Taking on a business partner may not be the ideal scenario. But, think about this logically. If a partner is willing to come into your venture with a load of cash, you need to accept this offer. After all, they may want half of your business, but they have the money and business nous to push your idea centre stage.
A partner can be a savvy route to take. After all, if they already have a business they will be able to direct you in all of the right places. You need some business brains to back your great idea. If you don't accept others help, your idea will remain just that.
Funding a startup can be tough, but there are other routes than simply just going to the bank.