Investors and entrepreneurs are very excited about the special purpose acquisition company (SPAC) model as an exit strategy for private companies. This type of shell company enables you to invest in companies before they go public. The SPAC is a shell company specifically designed to merge with promising private companies. Because SPACs are publicly listed companies, anyone can buy shares. Tech-focused SPACs are getting special attention for their potential for high returns.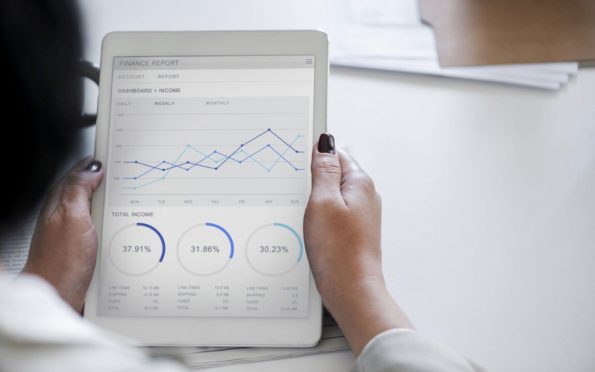 Why SPACs Are So Promising
The SPAC model gives entrepreneurs a faster, easier path to reaching the investing public. Arguably, the growth of SPACs will spur technological development. With easier access to funding, tech innovators are better able to design life-changing technologies. For investors, the SPAC allows you to get in on the ground floor with innovative firms. As everyone knows, early investors are the most likely to see sizable returns. Here are four of the top tech SPACs to watch in 2021.
1. Reinvent Technology Partners
Gaming continues to be a technology sector with great potential for growth. Defying the odds, the industry gaming continues to grow year after year. Reinvent Technology Partners (RTP) is one of the most important SPACs poised to achieve big things in gaming. This SPAC was co-founded by Mark Pincus, who founded Zynga. RTP also features the leadership of Reid Hoffman, who co-founded LinkedIn. These two business experts have the know-how to spot lucrative trends in their early stages. In addition to gaming, RTP plans to exploit e-commerce, online payments and digital healthcare. Reportedly, RTP will also seek partners in autonomous vehicles. Disregarding naysayers, autonomous vehicle makers are building safer, more affordable technology.
2. Burgundy Technology Acquisition
Led by corporate veteran Leo Apothaker, this is one of the tech-focused SPACs that seems ready to make its mark in the business world. Apothaker formerly shined as the CEO of HP Inc and SAP. Reportedly, Burgundy Technology is open to merging with the best American, European and Israeli tech firms. Burgundy Technology is likely interested in the stellar Israeli companies Taboola and Outbrain.
3. Ajax I
Ajax I (AI) is one of the most prominent SPACs that exists today. The executives behind this team are some of the most celebrated CEOs of the era. This all-star group includes Steve Ellis of Chipotle, K. Systrom of Instagram and Anne Wojiki of 23andMe. AI also benefits from the leadership of billionaire Daniel Och, who earned a powerful reputation in the hedge fund industry. Collectively, this team of business greats has invested in "unicorn" companies like Coinbase, Stripe and Robinhood. These executes have shown the ability to get ahead of the market and spot winning technology.
4. Northern Genesis Acquisition Corp
Northern Genesis already announced a pending merger with Lion Electric, a company that makes core technologies for electric buses and vans. With the new Biden Presidency, electric vehicles may well experience a major boost in the years ahead. After all, the Biden Administration has already signaled its intention to support alternative energy sources for transportation.
This is just a sampling of the tech-focused SPACs that are changing the way people invest in 2021. Through SPACs, ordinary people can access investment opportunities once reserved for the wealthy.