As part of The Startup Magazine Founder Interview Series, we talked to Mr. Jeff Kubas. Jeff is the Founder and CEO of Vertex Resource Group. He has some insights on staffing your company and thoughts on how to make your company successful. Here is more of his story:
TSM: Describe your product/service in 10 words or less:
Jeff: We match the right people with our clients in order to create long lasting relationships.
TSM: Tell us a bit more about what Vertex Resource Group does?
Jeff: We offer flexible staffing, recruiting for all facets of a manufacturing company; payrolling and staffing services for multi-state businesses; contract IT staffing and professional recruiting. We create solutions for problems businesses encounter in this industry. We've been a family-owned business since 1992. Vertex understands the importance of creating partnerships and developing employment strategies customized to each client's needs. We work through three subsidiaries companies: FlexiCorps Incorporated, Wage Solutions and Cemco Systems.
TSM: What inspired you to start Vertex? (Share with us what problem you're solving)
Jeff: When we first started we knew of a rapidly growing manufacturer that needed help bringing in the talent necessary to sustain and enhance their productivity and growth.
TSM: How is your company impacting the world/your clients?
Jeff: We ask a lot of questions and we listen to the answers. That enables us to understand what our client wants and our candidates desire. We strive for the perfect match and work very hard to make it happen.
TSM: What are the disruptive factors in your industry that make it so promising?
The biggest factor facing our clients and us is the condition of the current workforce.  It's been challenging but we've never been afraid of a challenge.
TSM: Describe Vertex's pivot point, and its impact on the company?
Jeff: We've always tried to think about strategic growth and diversification. Over the years even in economic downturns we've been able to survive and prosper by having diverse yet interrelated companies.
TSM: As your company grew, what were the primary challenges? Hiring? Quality control? Capital?
Jeff: Initially capital was an issue as it forced us to grow at a pace somewhat slower than we had the opportunity to grow. Now, it is people. Since our business is all about people it has a huge effect on growth, but we've been able to think of new ways to improve on the availability of good candidates and employees.
TSM: And what characteristics do you have that particularly contributed to your ability to jump from a startup success to a scale up success?
Jeff: Our ability to develop close relationships with our clients and our candidates has resulted in people that want to work with us, for us and for our clients.
TSM: As you have a history of building early stage companies, what is the most important thing you tell startup founders?
Jeff: I always tell our management team to keep your head on a swivel. Don't be so focused in one or two areas. This enables preventive action in problem areas and opens the door to new thinking on potential opportunities for growth.
TSM: That's fantastic. Thank you Jeff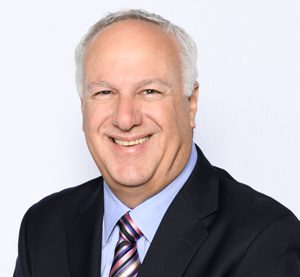 Jeff Kubas, Vertex Resource Group CEO
For more information, visit the VRG website.