If you are unfamiliar, learning management systems is a software-based platform that helps with the administration, automation, and delivery of educational courses, training programs, or learning and development programs. In a nutshell, an LMS helps a school or business deliver their training materials to their employees or students.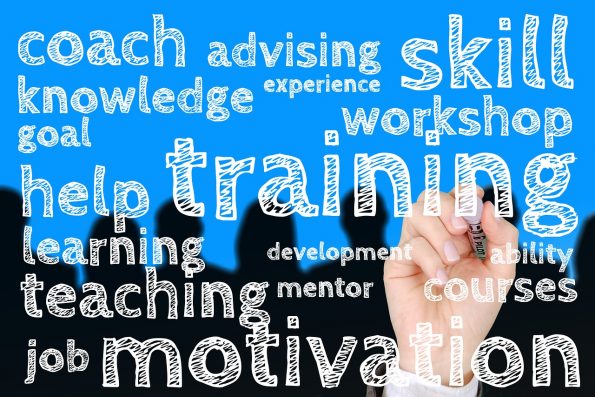 These courses can vary significantly, ranging from compliance training, certification management, and even sales enablement. They are also used for e-learning. If you are curious to learn more about LMS, keep reading to find out more.
How Can People Benefit From an LMS?
As mentioned previously, an LMS can be beneficial for a variety of businesses or schools. More specifically, however, learning management systems can be useful for both administrators and learners alike. Administrators are responsible for managing the learning management system altogether.
An administrator's job is to assign specific learner groups, track their progress, create training courses, and so on. On the other hand, a learner can use an LMS to see their course catalogue, complete any assignments, see their progress, and even check any evaluations they may have had.
What Do People Need an LMS for?
With an LMS, organizations can keep track of learning activities and measure progress, whether an employer or a school. LMS is commonly used for member training, employee onboarding, compliance training, partner training, and more.
With employee onboarding, for example, an LMS can help their new employees with the initial onboarding process so that they have the necessary training to get started in their role as soon as possible. An LMS can also be used to train current employees to keep their training up to date.
What Are the Advantages of an LMS?
As a learner, using learning management systems can help increase your knowledge retention, help you gain new skills that may be useful for future jobs, and even help you improve your performance at your current job. As far as the company goes, an LMS is a great way to cut down on training costs and the time it takes to process and complete the onboarding process for a new hire.
You can also use an LMS to track each person's progress, maintain compliance, and see how this impacts organizational performance.
What Are Some Features of an LMS?
If you are using an LMS, there are some key features that you should be keeping an eye out for. Accessibility, course and catalogue management, and mobile learning, just to name a few. As far as accessibility goes, an LMS should help develop learning content that everyone has access to.
An LMS should also allow easy course and catalogue management, which helps administrators create and manage their classes. A good LMS should also be easily accessed on mobile devices, regardless of the device.
Types of Metrics Provided by an LMS
By now, you know that learning management systems can track the progress of your learners or employers. More specifically, an LMS can keep track of course completions in general, the last time they were accessed by the user, certification reports, test scores, user activity reports, and even the total time spent on each course. Other metrics provided include reports on peer review activity, fastest answers given, sharing activity, content views, and so on.
Conclusion
To say that an LMS is useful would be an understatement. If you're a school transitioning to e-learning or a business looking for a more effective way to train new and existing employees, learning management systems are right for you.