There's nowhere in the world quite like Hong Kong. If you find yourself headed for this unique region of China for the first time, you'll want to prepare for your arrival with a crash course in local business culture.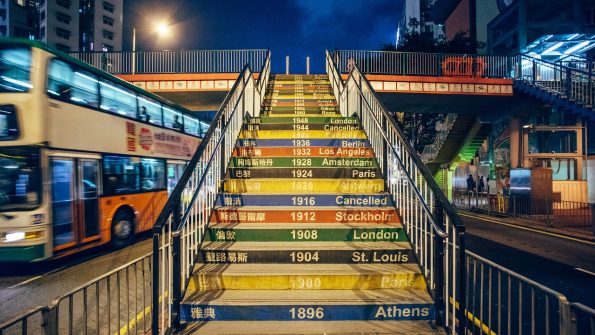 Get started with these five tips for doing business in Hong Kong—and getting to know the city.
1. Dress As You Would in Any Major Business Center
Despite its geographic location, Hong Kong is a thoroughly Westernized business center. Attire follows suit, literally, though the norm is a bit more formal than in Western Europe or North America. In most industries, dark, matching suits are expected for both sexes.
2. Rely on Established Local Partners
While Hong Kong is a truly international city, it behooves new arrivals partner with service providers that have been on the ground here for years and boast deep, well-developed networks of local contacts. Seasoned firms like trust and corporate services provider Asiaciti Trust offer the perspective and institutional knowledge that clients need to navigate Hong Kong's changing culture and economy.
3. Realize That Excellence Is the Norm
Hong Kong's business culture is exacting, bordering on unforgiving. New arrivals must prepare accordingly if they wish to protect their reputation and remain on track for local market growth.
"If you do things right, it's kind of expected," says Adrian Lai of hospitality accountancy Cornerstone Management Group. "Get it wrong once and you may just be left behind as fast as you got here."
This may come as an unpleasant surprise to arrivals used to more forgiving milieus, such as North America's dynamic, failure-tolerant startup scene.
4. Understand Business Card Etiquette
While it might seem like a trivial matter to outsiders, the exchange of business cards is not to be taken lightly here in Hong Kong.
Keep at least four things in mind when exchanging business cards with a new contact. First, present and accept cards with both hands. Second, present your card with the lettering facing your contact, so that they can clearly see your name and designation. Third, take a moment to review each business card you receive before placing it in your pocket. And, fourth, present your business card to multi-person delegations in order of seniority, beginning with the delegation's leader.
5. Know Your Limitations
Finally, know that you cannot know everything about doing business in Hong Kong after a few days, weeks, or even months in town. Early on, seek out lifelong (or longtime) Hong Kong residents for guidance, and work tirelessly to build your network.
"Network with people from Hong Kong, find people you trust and ask for their help and advice," says Opencall founder Scott Bowler. As you become more familiar with local customs and business practices, you may one day find yourself serving a similar role for less experienced business visitors.
Enjoy Your Stay in Hong Kong
These aren't the only five things you'll need to know about Hong Kong before you arrive here for the first time. China's most dynamic region can be daunting for first-time visitors, particularly those seeking to leave an impression with prospective clients, vendors, and business partners.
That said, first-time visitors find themselves seduced by Hong Kong's unique geography and culture for good reason. As you plan your inaugural visit, try to make time to take in the many sights, sounds, and tastes that make this part of the world so unique. You won't regret it — nor soon forget it.