Banks and other financial institutions are facing threats on multiple fronts. In addition to the typical challenges in this cutthroat sector, there has been a recent rise of so-called "fintech," or financial technology, startups in recent years that are applying intense competitive pressure.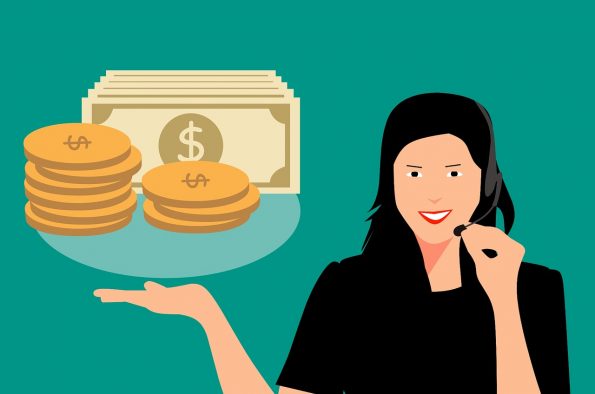 Even though the incumbent major players are investing billions of dollars into digital transformation, they're still finding it difficult to keep up with sleeker new entrants like Stripe, Venmo and Kabbage. Clients are being drawn to a better customer experience and user interface offered by the new breed.
Fortunately, for the financial giants, their long-established market share dominance means they still have time to catch up. But many have a long way to go when it comes to raising satisfaction scores.
Here are three ways banks and other financial institutions can improve their customer service performance.
1. Deploy Artificial Intelligence
One way companies in all industries are boosting customer service is by implementing chatbots. According to a 2017 BI Intelligence stud, an estimated 60 percent of adults have interacted with a chatbot at least once with a company. While the artificial intelligence that powers them so far remains limited, machine learning is improving its capabilities all the time.
Even at current levels, this technology allows customers, at a minimum, to get quick answers to various support-related questions that would have previously required some deep digging on the company's website.
And this trend is only set to expand, according to research firm Gartner, which predicted, "by 2021, more than 50 percent of enterprises will spend more per annum on bots and chatbot creation than traditional mobile app development."
2. Implement Cloud Call Center Support
One specific point noted in last year's "Improving the Customer Experience in Banking" report is that financial firms need to focus on not just the potential cost savings of going digital, but also on enhancing the customer experience. By partnering with a cloud call center, financial firms get the best of both worlds.
Moreover, by aligning with a call center software cloud solution, these financial institutions can gain access to powerful, proven workforce management software that can empower customer service agents with the tools to get the job done right. This means higher satisfaction scores, quicker compliant resolution times, and lower client turnover. They'll keep the fintech competition at bay.
Combined with a vast, structured database of analytics, banks will start seeing better results and learn to better understand the needs of their customers.
3. Become Platform Neutral
Customers should dictate how they interface with a company, not the other way around. If a customer prefers using Facebook Messenger, that's where you need to be. Likewise, if they're on Twitter, offer support there, too. And for those who still prefer a phone call? Well, voice support should be easy to offer.
Naturally, there must be some limit. But the days of being able to just have one or two options are over. And with proper management and software, it's now possible to bundle all these different channels together into one dashboard. So after the initial integration, adding in new methods of interaction becomes relatively simple.
It's Time to Get Agile
Ultimately, banks can no longer rely solely on their massive capital reserves to drive business and attract customers. Instead, they need to start focusing on client demands — and that means getting more agile, more responsive and more modern.
While this fintech journey toward improvement doesn't only involve digital transformation, tech pitfalls remain the biggest gap that most have compared to their newer rivals as well as other industries.
But by embracing AI innovation, partnering with cloud call centers, and expanding their communication options, banks and financial institutions can begin to make up a lot of ground.