If your business has any kind of online presence then you really can't afford to not exploit SEO to the max. Without a solid SEO plan you are going to be pretty much invisible in the Internet sphere, sitting in the shade while your competitors are catching all the rays. So again, you really cannot just ignore this aspect of business life – unless you are happy to miss out on the traffic you both deserve and need. Of course, it's easy for someone to make such big statements, and you probably know exactly how important SEO is. But if you don't have the in-depth knowledge or the time to devote to learning SEO then what can you do? The right SEO provider is out there to help you.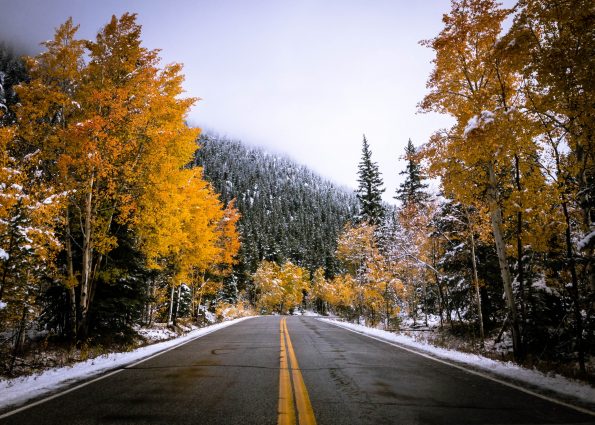 The obvious, and most productive solution is to outsource the task; and there are plenty of people advertising that they offer this service, so it's a win-win situation. Or it will be if you make the right choice – which is what we will help you with here. Keep reading for tips and information which will help you find a top quality Colorado SEO Company.
Tip 1 – Be clear about what you need
You can either rely on an SEO provider you approach to assess your current online content before they provide an overview with suggestions, [presuming they offer this service], or you can pay an independent company to run a digital marketing analysis, which will highlight the areas where you need help. Of course, the former could well be influenced by the potential role of the assessor, while the latter requires a financial investment but arms you with useful knowledge to take to the next stage. Either way, it's helpful to have at least some idea of what you need to improve on.
Tip 2 – Make sure you know the difference between an SEO consultant and a marketing agency
It's not a case that one is necessarily better than the other, but it could be that one is better suited to your particular circumstances. A specialist consultant may focus on identifying what you need to do but not actually provide the extended service that makes this happen, or they may offer the entire package. You may prefer to work with one key figure, and build a good relationship with them over a period of time. On the other hand, a marketing agency will employ SEO specialists, but can also offer a variety of related services which may benefit your company if used alongside the SEO strategies. If you explore this route keep in mind you may have a team of SEO people working on your account, and they may not all be as experienced as each other.
Tip 3 – Use reviews wisely
Most companies have reviews online, even if you have to dig around a bit to find them. There may be testimonials on their own websites, and these may be useful to some extent, but you do need to remember few places wish to freely share negative reviews. Take the time to check out reviews on independent sites, look on all social media platforms where they may be mentioned or rated, and if you are impressed by a particular SEO provider ask them for case studies and a reference or two. They should be happy to provide you with these things.
Tip 4 – Request a free initial consultation
Quality SEO experts are always happy to give you some time for free to help you decide if you connect with them, and like the things they are suggesting. You should be able to follow what they say – avoid those who are unable to switch away from technical SEO language. This is also a good time to check out what kind of experience the company has in your particular industry.
Tip 5 – Establish a definite budget range
This should be realistic in terms of what you can afford. Most experts offer a range of SEO packages, and many offer a monthly payment option too, so you should be able to find one which will meet your needs without breaking the bank.
Tip 6 – Don't fall for hype
No matter how skilled they are, no SEO provider worth a second look would make outlandish promises such as doubling your traffic in a matter of days, pushing you to the first page of Google within a week or pretty much anything that sounds so good you know it's got to be impossible. Even if you could get some faster than average results they would probably have been achieved through some kind of hack that is designed to cheat the system. Get caught up in these things and Google won't care you are innocent – the punishment will be as harsh for your business as on those adopting the black hat techniques on your behalf.
The truth is that a good quality SEO expert would never guarantee numbers when it comes to things like traffic because they know these things are unpredictable and at the mercy of many variables. The best they can do is show you evidence of previous campaigns in a similar genre and the results achieved from those.
Tip 7 – Ask the right questions about the legal side of things
Obviously, an expert SEO provider needs to make a living and take care of their own business, but there's no reason why you should be compromised either. So, to avoid problems later always check things such as:
–          When a contract will start and end.
–          If there a cooling off period when the contract may be cancelled?
–          How much notice should be given in a case you need to cancel in the future.
–          What exactly is covered in the contract in return for the fee paid.
–          How you will communicate with the person managing your order.
–          Who has access to related accounts such as Adwords, and who has 'ownership' rights.
–          If a website is created as part of the overall package who has the rights to that?