Merchant service is the term used to describe payment transactions made using credit and debit cards. It is an electronic transaction. This payment could be made via an account established by the business owner. It facilitates the use of multiple payment methods, simplifies card transactions, and offers rewards, chargebacks, and other perks. The payment processing merchant, TailoredPay, will be tackled in this post to assist you in gaining a better understanding of payment processing and what a TailoredPay High Risk merchant account is.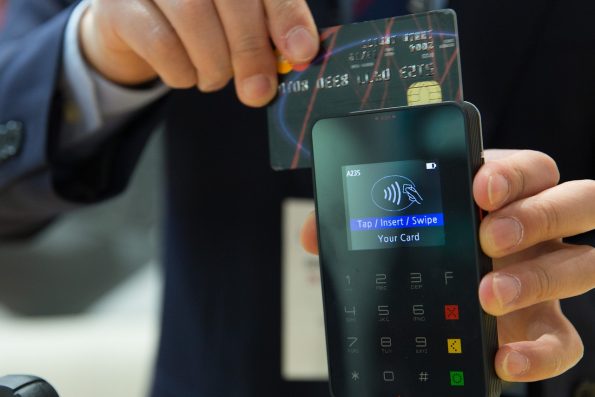 FAQs About TailoredPay High Risk Merchant Account
What is a Merchant Account?
The TailoredPay payment processing service requires business owners to open a merchant account with them. Merchant service providers function as a mediator between those in need of commodities and businesses in need of capital.
A complex process is involved even in this seemingly simple transaction. When the approved issued card will be used, the payment notification is forwarded to the bank that acquired it (the financial institution that holds the merchant's account). This request is sent over to a payment processor, and authorization is then issued to the appropriate card issuer, such as Mastercard or Visa. It then redirects the official authorization to its issuing bank once it has been approved. After authorization is complete, the transaction is routed back to the user, and a confirmation code is generated, confirming the transaction.
What Constitutes a High Risk Business?
To begin, how are high risk businesses classified? What do we mean by "high risk"? Is it the looming possibility of a market collapse? Theft? Well, the answer will be both yes and no. Given the rapid advancement of technology, it has been divided into two directions. One in which the daily actions become simpler, faster, and more efficient. On the other hand, the other branch is concerned with identifying flaws, problems, and gaps in these technologies. The more online transactions become efficient, the more dangerous and sensitive they become.
High risk businesses include those that deal in high-value transactions as well as cash returns (online), those that operate in areas susceptible to fraud, and those that deal in things that may be considered unlawful. As a point of reference, several of these businesses deal with adult items, firearms, tobacco, and cigars. These enterprises are deemed high risk because they involve significantly "big" transaction amounts online, which can be harmful because money is not always received, nor are services or items get delivered. High risk items may be banned, and the business may incur significant debt. Because enormous sums of money are involved in online transactions, fraud is a danger. Moreover, multi-level marketing puts a business in danger.
What is a High Risk Merchant Service?
The high risk merchant service is an account used by businesses to conduct transactions in exchange for goods and services. This account is established exclusively for high risk enterprises that deal in large sums of money online or electronically. There is currently no industry standard that can definitely define or determine whether a company is high risk or not, as this assessment is largely subjective. For whatever reason, a business's line or sector may appear to be dangerous. However, certain factors could push businesses into the danger zone, such as the following:
Work Location – the work location is critical, which is why a decent working place is necessary.
Personal Credit – a great credit score is long-term advantageous for businesses. While an excellent credit score could make businesses appear favorable, getting certified to utilize such an account is not simple. But, once it is accepted, it provides access to a variety of payment options, easier transactions, and other benefits. Furthermore, it incorporates a variety of fraud protection and security maintenance techniques.
High risk merchants are constantly on the search for a supplier affiliated with a bank that welcomes merchants operating in their high risk industry. A reputable company, such as TailoredPay, offers payment processing services to a wide range of industries. Once a business selects the appropriate supplier to authorize its bank statements, some constraints will apply to owe to the inherent risks, including lower processing limits, higher processing rates, and fewer processing possibilities.
The Benefits of Availing a TailoredPay High Risk Merchant Account
Businesses may find it beneficial to take advantage of a TailoredPay high risk merchant account. However, it is critical to first determine what they could do for you. With the numerous benefits that high risk merchant services offer, a few points are to consider. Typically, a TailoredPay high risk merchant account includes the following:
Superior security and fraud prevention – this is designed specifically for high risk businesses and already includes superior security. It safeguards businesses against fraud, difficulties, and transaction failures.
Chargeback protection — opposite with that of low-risk merchant service accounts, this type of account safeguards businesses from high risk chargebacks. However, it would be incorrect to disregard chargebacks, as repeated chargebacks can result in termination.
Global coverage — this enables high risk businesses to transact internationally. It provides them with increased visibility, which benefits their business immensely. Attracting a large target is also advantageous.
Lower risk of account termination – low-risk merchant accounts are more likely to be canceled as a result of chargebacks. On the other hand, high risk accounts will endure few chargebacks but not face termination.
Reduced processing time – as a result of repeated and large-scale transactions, processing time has been reduced, resulting in faster and more seamless transactions.
Today's form of transaction is quite technologically sophisticated. When you factor in all of the defects and loopholes that payment processing methods may encounter, it could be prevented but not fixed, and further new ways to fix it and difficulties emerge.
Online transactions are quick and efficient, and the reduced processing time enables businesses to expand more rapidly. The era of physical payment methods is still very much alive and well, as not every corner of the world has the necessary system available to conduct online transactions. Both online and offline transactions have their advantages. To thrive in this period, businesses must rely on facts, play it safe, and seize every opportunity. The same is true for high risk and low-risk merchant services. Both have enormous prospects, but adequate studies must be conducted prior to investing. With TailoredPay, it can help make this quite daunting task much easier.