As part of The Startup Magazine Female Founder Series, we caught up with Maria Teresa Ramos, president of Ramos Tax and Services, a small business accounting services firm.
Maria's background, coming from an immigrant family and building a company from the ground up, provides the foundation for her entrepreneurial insights. But her dedication to her customers and the value of the help and services she provides to an underserved community make her story truly inspiring.
Here is more of her story from in her own words:
Describe your product/service in 10 words or less. Then, with a little more detail, tell us more about what your company does?
Tax preparation, accounting, insurance, immigration and translation solutions.
We provide our services to our surrounding community. We started by providing bilingual services to our Latino community, but our presence in the community with a wide staff of professionals and reasonable prices have expanded our presence in other markets.
What inspired you to start your company?
As daughters of first-generation immigrants, we witnessed our father's struggle to obtain these services due to language barriers, lack of orientation in this country and the distance he had to travel to conduct these services of important and constant demand.
How is your company impacting the world/your clients?
Our business has become a go-to place for even the most basic necessities of our immigrant community.
What are the disruptive factors in your industry that make it so promising?
The constant change in rules, regulations and procedures in our industries make it both a challenge and an opportunity for us to keep learning and growing to best serve the needs of our community. For example, we in Illinois, have recently experienced a number of tax hikes that affect gas purchases, vehicle registration and beer, wine and liquor as well as a graduated tax hike. When our clients—a lot of small business owners and regular folks—have questions about these hikes, we try to explain how these will affect them.
As your company grew, what were the primary challenges? Hiring? Quality control? Capital?
Maintaining an experienced staff to service our high volume of clients during tax season. We invest a good amount of time every year hiring and training new tax prepares to accomplish an important goal of our business, to minimize the wait time for our walk in clients during the peak of our tax season. Our diligence in maintaining a experienced and motivated staff has resulted in a steady growth for our firm. We estimate this to be between 15 and 20% every year. We already saw a 17% growth in our accounting services from 2018 to 2019.
Going back to your early career decisions, tell us what factors influenced your decision to be an entrepreneur?
Growing up as first generation immigrants in the United States, we grew up with limited financial resources. Going to restaurants and spending money on non-necessity items were rare things during our years of childhood. We simply wanted to improve the quality of our lives and for our future generations and at the same time be able to help others achieve the same.
And what characteristics do you have that particularly contributed to your ability to jump from a startup success to a scale up success?
Having been through struggles and difficulties, we wanted to make life better for others going through similar experiences.
What contributing factors can you share with other startups and entrepreneurs that you attribute to the rapid growth and success of your business?
We placed ourselves in the shoes of our clients, evaluated the experiences our father had when obtaining these services in the past, and did everything possible to eliminate anything that caused him to have a bad experience. We did this even if we had to make the sacrifice of investing extra time and capital to make this happen.
That's great advice. And your story is inspirational. Thank you and good luck with continued success.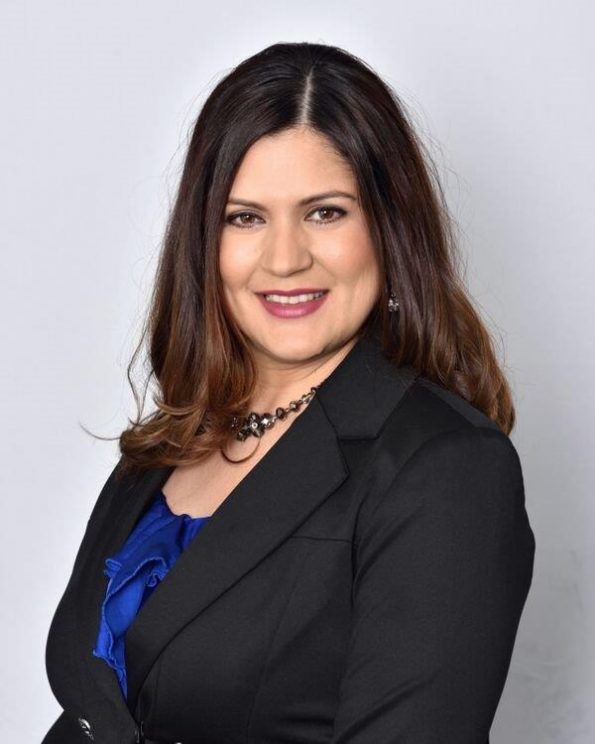 Some background on the firm:
With three locations in Streamwood and Elgin, Illinois and Madison, Wisconsin, Ramos Tax and Services is a family-owned and operated company in business for 20 years. The business specializes in individual tax returns and other services such as small business accounting (payroll services), ITIN (individual taxpayer identification number), business registration, insurance (auto, homeowners, commercial, renters and health) and immigration forms. Our business is also an IRS Certifying Acceptance Agent. Our goal is to provide high-quality services while providing unsurpassed customer service and educating our community. For more information, visit https://www.ramostax.com.