In light of the recent sexual harassment allegations in the entertainment industry, Sara Douglas and Kristina Velkova, the founders of Vitaclean HQ, thought it would be a good time to shine a light on the topic for women wishing to start a company. The girls wanted to share some tips on protecting yourself and how to get to the bottom of people's real intentions.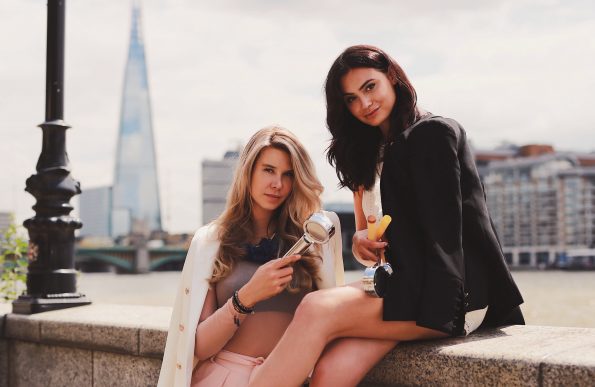 In the same way that Hollywood's most powerful males used their position to leverage relationships with young girls, many investors can have similar intentions.
Here are 10 ways female entrepreneurs can combat sexual harassment:
1)  Be tough – try to come across in a very direct manner.
2)  Know your business inside out and what you want to achieve. Prepare through practicing- be ready to answer any question that could come your way.
3)  Try not to ask for advice in an open ended manner, this puts you in a position which is easier to be taken advantage of.
4)  Always meet during the day and decline drinks or dinners unless a deal has been signed and it's a celebration of the deal being closed (papers must be signed and $$$ transferred)!
5)  Ongoing situations can not only occur from investors but also from people with larger companies offering some sort of exposure/ placement etc. Some men are bored, lonely and looking to fill their personal time with young and interesting entrepreneurial females. Pay attention to the where the conversation is going and if it's relevant to your ACTUAL company. Some men will offer you investment as soon as you say you have a 'start-up' without even explaining what it does… (rare cases, but it has happened to us here at Vitaclean HQ and some fellow female entrepreneurs).
6)  Ask your potential investor where they see the value of your company and how they feel their skill set and network could reach new levels for your business. If an investor is an oil and gas trader and you are a lifestyle product he may:
Wish to diversify his portfolio.
Want a dinner companion who can hold an interesting conversation.
7)  Bootstrap as much as possible, here at Vitaclean HQ we have bootstrapped our entire company which gave us a slow beginning, but we are now achieving more than a 500% increase in growth each month.
8)  Be aware that VC's are 90% male dominated and only 11% of women receive seed and venture funding. It doesn't guarantee harassment, but manage your expectations.
9)  Be tangible. The more you build the better your position and the stronger you appear. Being frugal in your budgets is possible. Leverage your network, build your sales, increase collaborations, introduce new products, do as much as you can before you go out into the male dominated world of investment.
10)  Female funds- There are numerous female funds that have emerged to help bridge the gap! This is awesome! However, we would still love to see more 'co-ed' funds working together to achieve great things as opposed to the ongoing VC battle of the sexes. (BBG Ventures, Female Founders Fund)
Female entrepreneurship is growing and is an empowering path for women. Getting these tips out is important to us because the more we can shed light on this long-standing problem and provide ways to combat it, the greater the chance of solving it.
Is this article helpful? Please give us comments and feedback below.