With over 30 million small businesses in the United States, which include all ventures earning under $1 million annually, the market for sole proprietors is unprecedentedly popular. In fact, they account for a whopping 99.9% of all professional entities in the country. Unfortunately, such a high number does not translate to an equal level of revenues. An even more surprising statistic is that over 60% of all business-related revenues are collected by large corporations, the likes of which include Apple, Facebook, Amazon, Google, and similar. So, what exactly stands behind such an unbelievable discrepancy? The most obvious factor that leads to the abysmal lack of revenues for small businesses is that many of them fail to survive in the long run. Namely, as many as 50% of them never make it to their fifth anniversary, and around one-third are unable to conclude the initial year of operations. Small business failure is a high risk for any startup.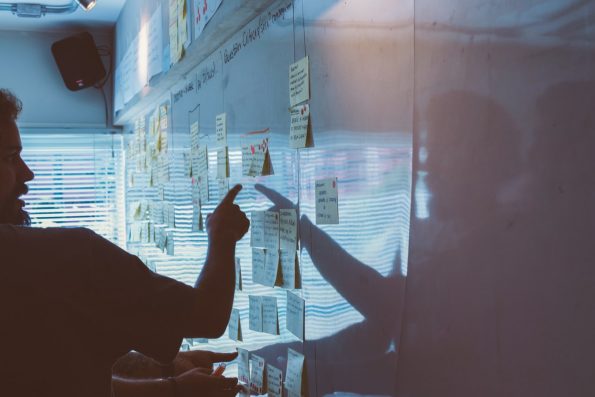 Since these trends have been taking place for quite a while, however, there seem to be some major underlying problems that have not been addressed. In case you are considering starting a company anytime soon, consider the following five reasons that are usually present in situations where proprietors have to shut down their organizations.
1. Copying Others Too Closely 
After Fazt Tech came into existence, the goal of the company was to offer high-quality service to customers seeking technology-based solutions. In doing so, however, they ensured that they brought something unique to the market and refrained from following in the footsteps of those who paved the way for them.
Sadly, not all businessmen and women have that mindset. As per the basic law of supply and demand, when someone has a lot of success, others are going to enter their sector and drive their profits down by increasing the quantity supplied. When these new entrants just blatantly copy those who are successful, though, the only thing that they do is ensure that their competition wins.
The reason why is that buyers who are facing a choice between purchasing the same thing from a new company and one that already has an established track record will almost always go with the existing provider. The only way to undercut their efforts is to exercise strategies of cost leadership or differentiation, which translates to slashing the prices or offering something more innovative. Failing to do either of those two things will virtually guarantee that the venture has no success in the long run.
2. Poor Cash Flow Management
After opening a new business, one of the greatest concerns that most seasoned entrepreneurs have relates to cash flow management. The reason why is that those months before someone's revenues increase will force someone to become incredibly accurate with their budgeting. After all, regardless of whether the customers are purchasing products or services, the overhead expenses will continue to pile up. For example, even if a software company is unable to find buyers, they cannot put an end to their marketing campaigns. Doing so would only ensure that they do not find anyone at any point.
So, the costs will have to be paid while the business is not bringing in any income, thus, creating a major cash flow management problem. As per Fazt Tech, one way to overcome the struggle is to plan for cash-related issues long before the business is even started. In translation, you should save money that can be used during the initial months when the revenues are highly volatile.
3. Inventory Issues
When your business has more orders than goods on hand, you are risking losing your customers because there is a chance that some delays are going to take place. Similarly, if you have to keep much more inventory than needed, you could lose money due to things like spoilage, high storage costs, and similar. Generally speaking, this mostly applies to product-based organizations. In the case of those who provide services, the closest thing to inventory issues would be workforce concerns since shortage or surplus of employees can do the same to someone's profitability.
Since sustainable operations are becoming more and more prominent, avoid small business failure by doing everything in your power to build a solid inventory system that will not consume too much of your resources. "Lean" manufacturing and just-in-time systems are both good solutions as they allow you to minimize expenditures by ordering materials or finished goods right before you need to ship them.
4. Poor Marketing
If people are unaware of your company and its offering, you will seldom find a buyer. The ones that do purchase something will generally be folks who accidentally stumble upon your company. Since your goal is to make it past the initial stages, you should never rely on incidental buys for any part of your revenue. Instead, you must create marketing strategies that use people's spending patterns and preferences to increase the likelihood of conversions. This is where social media campaigns, paper-based efforts, and many other projects need to come in until you figure out what works for you.
5. Excessive Borrowing
While it is normal to see sole-proprietors take out loans to start their companies, you should never let debt become a major part of your project. If you have to finance your way through the initial expenditures and have both a detailed and back-up plan of action, you might be good for now. If your attention span only stretches to the forthcoming months and you do not have a timeline for repaying the debt, you must take a step back.
Taking out small business loans usually puts your net worth in the negative. Consequently, you have to spend years taking out of your business profits to make up for the borrowing that may come at a hefty interest rate. If you can save some capital and avoid getting into major borrowing contracts, you are much more likely to see true profitability and longevity and avoid small business failure.