Startups have only one way of thriving, and that is through growth. At this stage of a company, all employees of the company need to proactively focus on customers and their receptivity to the offering.  Every startup company that grows very fast understands the complexity that comes when scaling operations. For these startup companies, the client success team does not falter as the company grows because they adjust to the changing expectations of customers as the request volumes grow. If a startup is not well prepared, it will become a reactive company when supporting requests, instead of being proactive in fixing concerns before they get to become problems.
There are various reasons as to why fast-growing startups spend time monitoring their customer success rate. But the major reason they do it is because they have experienced and survived what we call a company killing churning crisis. When customer churn spikes, it creates a panic. The problem is uncovered and solved. But, it is not easy if the focus on customers is treated as a distraction.
To ensure that your startup is growing the customer success rates at each stage of the business, we are going to look at some tips that fast-growing startups use and how you can employ them. The most important thing to remember is that fast-growing companies shift their client success rate as the startup grows.
The Founding stage
This stage of a startup does not particularly focus on customer support. Most of the time, it is not the first priority or even a concern. The primary focus at this stage is how the product fits the market. Customers are important in this process since they provide the startup with feedback. Each staff member answers support requests. Everyone meets with customers, and thinks about how to build a product that suits the market needs.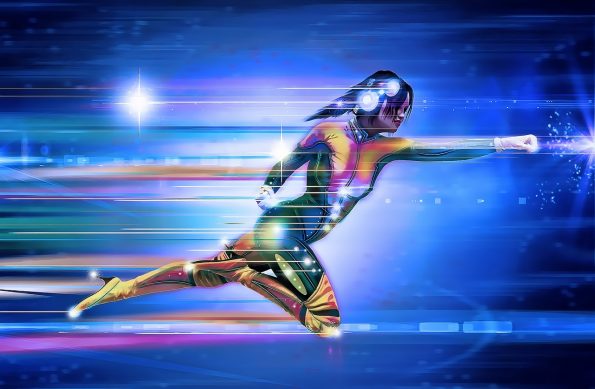 What fast growing startups should do
A simple workflow is supposed to be set to manage request customers. At this point, you only need a support@email address and set times for dedicated support where each member of the team undertakes the task.

The fast-growing startups at this stage meet frequently to review the issues that customers have and come up with solutions to the roadmap of the product

The entire team is hands on deck to solve the issues faced by customers

The team maintains a focus on customers, learning from the customer support experience, ensure the product is good, and listen to the most demanding and vocal customers
What fast growing startups should not do
Avoid optimizing to be efficient:

success is your goal. Avoid being obsessed with the volume of the tickets or the time tickets are closed

Don't let your engineers find workarounds that will be fixed again later on.

Provide solutions to the issues facing the software or service delivery process of your startup
Early stage
At this stage, the hiring of employees who are customer focused is paramount. It won't be senior positions like the "Chief Success Manager" or "Chief Customer Officer." New hires will be part-time and will be dedicated to helping customers. They'll allow the rest of the staff to focus on other business processes.
What fast growing startups should do
Have well-managed communication channels:

the feedback from your customers come in through different channels. But at this stage, you need to have one official channel for the customers to be in contact with you.

Create a process of issue resolve:

set up a post-interaction system for checking if the customer was satisfied with the resolution. You can start by tracking the quality and volume of requests coming in, together with revenue related metrics e.g upgrade rate, gross customer churn rate. Additionally, you can create some templates to answer the most Frequently asked questions.

Begin to think about customer self-service:

you can start by creating blogs that have information where customers can use to solve some common issues.
What fast growing startups should not do
Growth is the priority, avoid being distracted by shiny things. You can only drive growth by selling and not by renewal or client success. There are three "shiny objects" that distract most startups in the early stage.

Vocal customers:

these set of customers are expensive to support and frustrating to engage with. Although it is not bad to lose a customer, do not ignore their complainers. When you successfully resolve their issues, you can turn them into your advocates.
Why fast-growing startups spend a lot of time to monitor their customer rates of success
There are various advantages that are enjoyed by startups that focus on customers and client success rate. They include: the ability to focus on the customer troubles and understanding the reasons as to why there is churning and learning. It helps to create customer advocates in your company and helps the company to provide customer education proactively. And, it helps to make your mark with a proper early engagement with your customer for further success.