With e-commerce now accounting for 9.1 percent of total retail sales and growing at a rate of 15.75 percent a year, YCharts reports, an effective internet marketing strategy is now crucial for succeeding in business today. But most e-commerce sites are underperforming, with average conversion rates hovering between 1 and 5 percent, compared to upwards of 10 to 30 percent for the top internet retailers, says Invesp. Achieving the type of conversion rates enjoyed by today's leading companies requires, among other things, using the right mix of ingredients for your brand's product pages. Here are four best practices for e-commerce product pages you need to follow in order for your e-commerce efforts to succeed.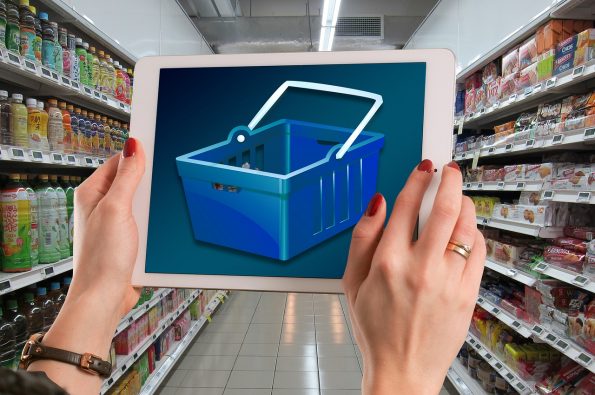 The Page Title
Your product page title tag is the element that has the biggest impact on your page's SEO performance. You can boost your SEO performance by incorporating long-tail keywords into your title, advises Search Engine Journal. To develop long-tail keywords, use details such as product names, manufacturers, numbers, and colors. Design your titles to include keywords that appeal to search engines, with your most important keywords as close to the front of your phrase as possible. However, don't forget to make your titles appealing to human readers as well by using a natural, readable word order and vocabulary that showcases the benefits of your product.
For Amazon titles, you can currently use up to 200 characters, including spaces, for most product categories, though some categories have different limits. However, Google only displays the first 50 to 60 characters of titles, so it's advisable to fit your most important keywords within this limit. Include a meta description in e-commerce sites to display additional information in search engine results.
Product Image
Once a visitor lands on your product page, the next item that is likely to grab their attention is your product image. The most important feature of your product image is quality, says SEO provider Yoast. Images for Amazon should be high resolution and at least 1000 px high by 500 px wide so that they still look good when viewers zoom in, recommends Jungle Scout.
Include multiple images when appropriate to show your product in all available colors and from different angles, and to include product packaging. Allowing your visitors the ability to zoom in on your image is advisable. Optimize your image file name by including keywords to improve your SEO performance, and include an alt attribute description for viewers who aren't able to see your image.
Product Features and Description
The next essential aspects are your product features and description. Amazon allows you to list bulleted features under your product image, with a current character limit of 250 characters per bullet and 500 characters total. Use this features field to showcase your product's outstanding benefits and to include important keywords you couldn't fit into your title.
Amazon and other e-commerce sites also provide a product description field you can use to elaborate on the features and benefits of your product. One of the most common e-commerce page design mistakes is failing to make use of this field. Another common mistake is simply copying the description provided by the product manufacturer. This results in your description duplicating that of others online. Make your description unique by rewording it to highlight the keywords, features, and benefits that will appeal to the target market you have in mind for your product page.
Performance Tracking and Testing
To make sure your optimization efforts are effective, it's vital to track your product pages' performance. Also, make periodic updates and adjustments to improve your results. This allows you to verify that the keywords and descriptions you've selected are generating sufficient traffic and conversion rates. It also lets you keep your keyword usage up to date with current market trends. You can also split-test different versions of your product pages in order to identify the one that generates the best performance.
The best way to monitor and manage your performance is to use a content management system (CMS) with analytics capability. Using a CMS system can also provide you with the ability to update all your product pages from a single interface instead of having to log in individually to each of the e-commerce sites where your products are featured.
Product titles, images, features and descriptions, and performance tracking are four of the most essential ingredients that go into a recipe for e-commerce success. Optimizing each of these elements and using analytics to track and improve your performance can help you increase your product page traffic, improve your conversion rates, and maximize your profits.