When you start to hire employees for your startup, you need to think about how to get them to do their best work and stay loyal to the company. Many employees are more likely to stay with a company if the business offers continual training. They feel like they are getting something back from the company. And happy employees mean employees who are doing their best at work. Training is beneficial to your employees and to your business as a whole. It helps you to move forward all the time and keep up with your competitors. Some employee training is essential and required or recommended by law. Although a lot of training will vary between companies and industries, there are some areas that almost all employees should train in.
First Aid Training
First aid training is useful for a wide range of industries. In many businesses, you need to have someone trained in first aid on site. Even if your business isn't customer-facing, having someone trained in first aid is useful for incidents with employees and visitors. Not all your employees need to train in first aid. But it's important to have someone who knows what they're doing, especially at events. If your business does work with customers on a day-to-day basis, you might even have your staff train in specialized first aid. For example, they could take a senior first aid course in Perth to learn how to respond to incidents with seniors. Or they could take a course in children's first aid.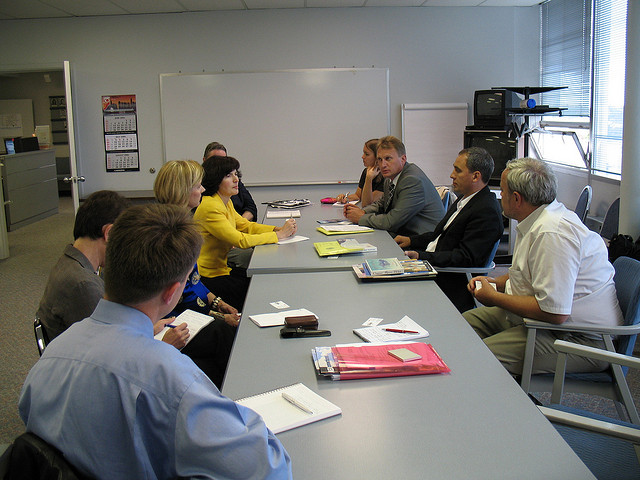 Health and Safety
Being safe in the workplace is important for your staff, but it's also important to protect you. It would be unfortunate if something were to happen on your business premises that left you open to a lawsuit or accident claim. Make sure you don't end up paying out for an injury that takes place at your business by training your staff in health and safety procedures. All businesses, regardless of industry, will need to address fire safety procedures and the like. Depending on your business, you might also need to train your staff in handling dangerous substances. They might need to know about safe practice while they're working and general awareness of potential hazards.
Human Resources Training
As your staff numbers grow, you need to make sure that they're interacting appropriately with both the public and each other. There are a number of human resources topics that they can cover. In the USA, training is recommended in sexual harassment and ethics by the Occupational Safety and Health Act. A company could be held liable for sexual harassment cases if they failed to provide appropriate training. So it's one area that you might want to focus on. Other topics that your staff could benefit from learning about are diversity, how to deal with challenging employees and colleagues.
As well as general training that will benefit all companies think about what sort of training could help your business in particular. Perhaps a second language could help your business to expand, or a course on teamwork could bring your team together.