LinkedIn is one of the most popular social media sites for businesses. It provides a way for those in like industries to connect with each other, and it offers a plethora of information and links for job searchers. This makes it necessary, in the modern age, for those who wish to start a business to create a LinkedIn profile.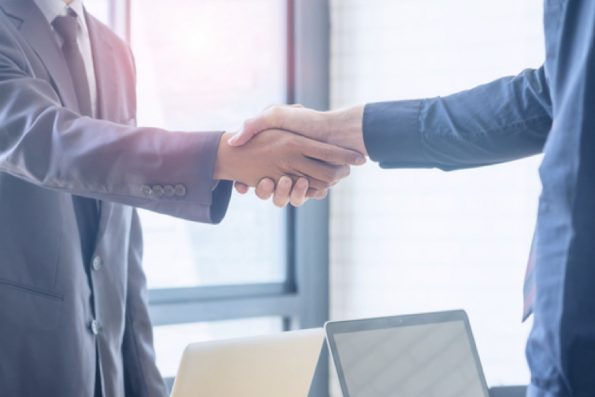 But how do you determine what to include on the page? One of the best ways is to view existing profiles.
LinkedIn Do's
Impactful Logo
There are several elements necessary for a successful LinkedIn profile. A well-made company logo will help potential business associates locate you, particularly if there are other businesses with similar names. For example, Amway has a logo with the company name underlined, and it keeps the colors simple by using just red and blue.
Clear Overview
Besides the logo, you should also include an overview of your business. What does your company do? When was it founded? If we look again at the Amway page, we see that they are a company that manufactures and distributes health and beauty products and that they were founded in 1959. This type of information helps potential customers and clients determine if your company can meet their needs. Be brand specific with your information.
Website Link
The company website link is another necessary element of your LinkedIn page. Customers need to know where to get more detailed information about the goods and services you offer. If there's a special event taking place, changing the URL to point to a landing page about the event will help to spread information about it.
Job Postings
If your company has open positions, it's a good idea to list them on your LinkedIn page. Be specific about what type of talent you're looking for and make sure the description is worded so that potential employees understand the position. Other useful information includes the company's location, how many employees it has, and what type of company it is.
LinkedIn Don'ts
Single Employee Focus
There are many elements that need to be added to a company's LinkedIn profile, but there are also some 'don'ts' added into the category. One of these is showcasing only one employee. If your startup company is your baby, it's easy to get carried away with your own role in getting it off the ground. On LinkedIn, however, it's important that all contributors to the company are showcased. This will be easier to do once your employee base has grown.
Ignoring Maintenance
Another no-no is to set up the page and forget about it. It's vital that you update on a regular basis so potential customers and clients can see that you have a thriving business.
Improper Messaging
When reaching out to connections via LinkedIn, it's important the you save your messages for pertinent information only and never spam your audience. And if you're going to send a message to a select group of people, make sure that the people within the group cannot see who else is in it. You can do this by deselecting "Allow recipients to see each other's names and addresses."
LinkedIn is a valuable tool in today's business market. It's critical to use it effectively, particularly when you're just starting your business. Take the time to look around at some of the more established companies. See how they've set up their pages to get an idea of the best way to set up yours. Make sure you have clear and concise information, a company logo and a valid URL to your website, and be sure to update the page on a regular basis.