The terms "ESG" and "due diligence" have been floating around news pages and business forums quite a lot recently, so it's understandably a topic on many people's minds. Especially in this day in age, it's something you really should learn more about. You need to understand what ESG due diligence is and what implications it has for you and your business practices. We're going to delve into the topic now so that you can feel confident in your understanding and the application within your company. 
Due Diligence – A Crucial Aspect of Corporate Law
Firstly, what does "due diligence" refer to? Due diligence is the process that a responsible business or individual is required to go through before entering into any contract or agreement with another party. Although it can be a legal obligation, it more commonly is known as a voluntary investigation into the other party before any agreements are made. The term, literally meaning "required carefulness" or "reasonable care" has been in use since the fifteenth century and more recently became a legalised term in 1993 under the United States Securities Act.
Due diligence can take on many forms, depending on the situation and its purpose. For example, if a company was preparing for a merger, acquisition, privatisation or similar transaction, the buyer would show due diligence by investigating the potential target. It would only be logical for a reasonable businessperson to carry out this investigation, as they want to be assured of their investment before they go ahead and make any contract.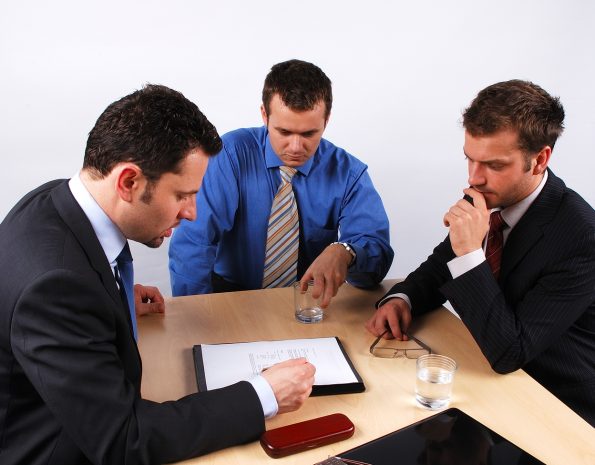 Due diligence is essential to any legal or financial transactions as it gives the buyer the information and the opportunity to assess the value of what they are going to do and verify the data they have been given. With this insight, they can make a well-informed decision about whether to proceed with the transaction, fully aware of any barriers or risks that may be ahead.
Due diligence is not a process or procedure that should be taken lightly. It is a necessity in order to give you all the information you need to make a sensible decision that will work for you now and in the future too. This stage when conducted thoroughly will remove any unknowns and give you the best chance at the best decision.
ESG – An Imperative Facet of Due Diligence
Ensuring due diligence is given can feel like an overwhelming task. Even with your own goals and business objectives in mind, it can be hard to know where to start. ESG due diligence can point you in the right direction. The acronym "ESG" stands for environmental, social and governance and these factors play a large part in your investigation into a potential partner or fellow contracted business. Let's look at each of these areas in a little more detail.
Environmental factors. Environmental issues are on the minds of many at the moment but it's becoming more than just the mindset of the minority. There are becoming more and more restrictions regarding a business's ecological impact with fines and taxes encouraging more and more people to take another look at their carbon footprint. That's why it is such an important factor to investigate as part of due diligence. As the threat of climate change continues to grow, many investors are taking sustainability issues into consideration when it comes to their business choices. The range of issues is vast, from greenhouse gas emissions to water management. Primarily, a responsible, forward-thinking investor will want to know what the business's response is to the climate crisis – an industry that depends on fossil fuels is a considerably less attractive financial opportunity. Furthermore, the company's actions to become environmentally sustainable will affect how investors view them as more companies need to be seen as making changes to reduce their use of raw, unsustainable materials.

 

Social factors. It's not just about how the company treats the planet, but it's how they treat the living things on it too. Businesses must have a clear stance on issues such as diversity and human rights, ensuring that none of their practices infringes on these rights. Consumers need to be given protection and treated well and businesses that don't do this will severely lower their chances of finding an investor. In addition, animal welfare is becoming a bigger issue to many as these concerns involve the testing of products on animals or how animals are treated and looked after within an industry.

 

Governance. This area relates to how the company is run. It's important to many investors that there are no issues such as a lack of ethical and fair policies, or if corruption like bribery or poor accounting occurs within the business. It is said that honesty is the best policy, and it's no different for this area of a due diligence policy. Companies must be seen to be accountable for their actions and if they endeavour to be transparent with their investors and shareholders, they will be a considerably more attractive investment opportunity and be able to respond to any issues or concerns raised.
What the Research Shows
ESG research is no minor thing as recent studies have proved. On average, investors spend one million dollars on ESG research so that they can make well-informed decisions. They are spending around $1,372,000 every year on collecting and analysing data to gain insight before making their investment decisions. Both consumers and investors alike are becoming more away of businesses that don't match their morals or meet their expectations.
Considering this, it is only logical that any similar investor would show the same due diligence in their decision-making. Similarly, it pays for businesses and companies to take environmental, social and governance issues seriously. If they don't, they face the prospect of becoming an unattractive opportunity to invest, both for shareholders and consumers.
Accountability is essential in today's modern world and with the wealth of information available these days, it's impossible to keep any skeletons in the closet. Take the time to research as an investor, and to make changes as a business owner.