Entrepreneurship is stressful enough without having to deal with the hassles of commercial travel. And summer will be here soon, so there's an opportunity to get away from it all. Now is the time to get started with planning. Instead of booking reservations on a commercial flight, why not make your arrangements with a charter jet service? Here are some ways you can utilize those services throughout the vacation.
Getting to Your Vacation Spot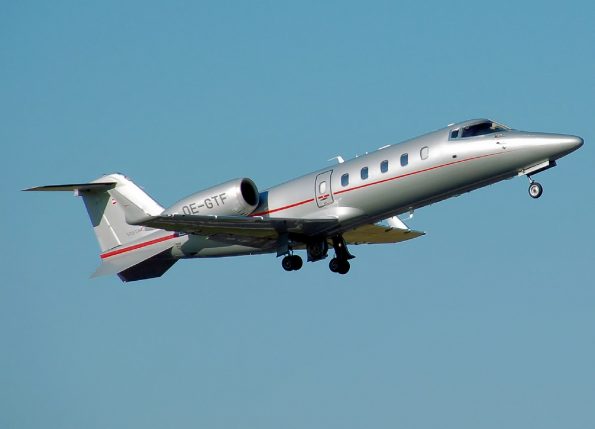 Flying on a charter jet is different from taking a commercial flight. Forget about going through some complicated check-in process, making sure your luggage is properly tagged, and then waiting for what seems like an eternity at a gate. When you opt for a jet charter, all you will need to do is clear Customs, proceed to the area where the jet is waiting, settle into a seat, and prepare for the departure.You'll have enough to worry about as an entrepreneur. Since the whole idea of a vacation is to enjoy the simple life, this uncomplicated beginning helps set the tone for the entire trip.
Seeing All There is to See
You can see a lot by traveling around in a rental car or participating in a guided tour. How about seeing things from a different perspective? One way to see even more is to look into NovaJet helicopter rental options for a trip around the general area. Even if you want to see something that's as far away as 300 miles, most helicopters can make the trip without having to stop along the way for more fuel.
Taking a Short Jaunt
While relaxing is a huge part of a vacation, getting to see everything you want to see is also important. Maybe you plan on spending a lot of time on the beaches of Barbados, but there's also some activities happening in Jamaica that sound like a lot of fun. Why not arrange a day trip?
You are only talking about 1,976 km (1,227 miles) and that distance can easily be managed using a small charter flight. Along with the convenience, think of how much you and your family will enjoy the view during the trip. There's a good chance the same service that the same provider who managed your Barbados jet charter can also arrange to get you to and from Jamaica with ease.
Going Home
The same luxury and convenience that you enjoyed at the beginning of the vacation can be arranged for the return home. Since charter flights can leave any time you like, there's no need to be up before dawn so you can catch a commercial flight that would be crowded and in general get the day off to a bad start. Book a jet charter, sleep in, get to the airport in plenty of time to clear Customs, and settle into a comfortable seat.
Don't wait any longer. Settle on a destination and contact a jet charter to arrange your flights to and from your vacation site. After you try this travel option once, you will never want to plan another family trip without including a private charter. There's plenty of time to work on your business when you return.