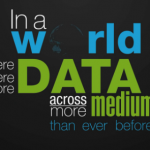 The Startup Magazine has managed to catch up with David Jacobs, founder of Autographic Insight. Autographic Insight is a creative data company that designs and builds bespoke automated dashboards for visual reporting across a range of industries.
1) Who is Autographic Insight aimed at, can anyone signup to it?

Our product is designed for any organisation using excel or PowerPoint for reporting either internally or externally. We serve clients in a wide range of industries including marketing agencies, research companies, hotels and the financial services industry.
2) Where did the idea for Autographic Insight come from?
The combined experience of our founders at marketing agencies, creative agencies and business intelligence systems led to a vision of combining data consolidation & management with a strong focus on design UI and interactivity to reduce time spent on reporting and improve insight.
3) How is Autographic Insight different from other analytical tools? 
We believe every organisation has different reporting requirements and as such all of our reports are completely bespoke. Not only does this allow us to ensure our clients KPIs are prominently displayed in the most effective way; it also means we can layer additional data sources such as exchange rates or weather where relevant, unlike rigid out of the box solutions.
4) How long has Autographic Insight been in the making, and who is the team behind Autographic Insight?
Autographic Insight has been trading for just over 6 months and was in development 6 months prior to that. The company was founded in 2012 by Managing Director Max Lewis a Performance marketing specialist, Creative Director David Jacobs who runs a creative digital agency and Lead Developer Leon Pidgeon who has over 15 years experience in data mining and business intelligence .
5) What has been your biggest challenge so far at Autographic Insight?
The biggest challenge we have faced so far was the design and creation of our online demo. We wanted something that showcased our design, visualisation and interactivity whilst also displaying our data management abilities. The challenge was that we had no data and no brief but using our reporting experience and core design principles we were able to produce a demo that we're really proud of. (it can be found here)
6) How does Autographic Insight work, are there any hard ware or software limitations for the software?
All our reports are web based and fully functional on any browser, tablet or smartphone. As we design and build every report from scratch, there are no limitations on the data sources that we can work with or the way in which in the data is presented.
7) In the coming year, what would you like to achieve with Autographic Insight?
We have ambitious growth plans for 2013 as we look to improve on a strong end to 2012. We've identified a number of new industries to approach as we seek to secure our place as the premium solution for interactive dashboards.
8) If you could give one piece of advice to someone thinking about starting a business, what would it be?
Listen to people who's opinion you trust, plan meticulously and do your research!
Related articles