For many people, having to work for other people and slave away to earn the same salary month in and month out can be very frustrating. It seems that no matter how hard you work, you always end up lining somebody else's pockets rather than your own. For those that have ambition and want to shape their own future when it comes to finances, one solution is to go it alone. Entrepreneurship may be the answer for you.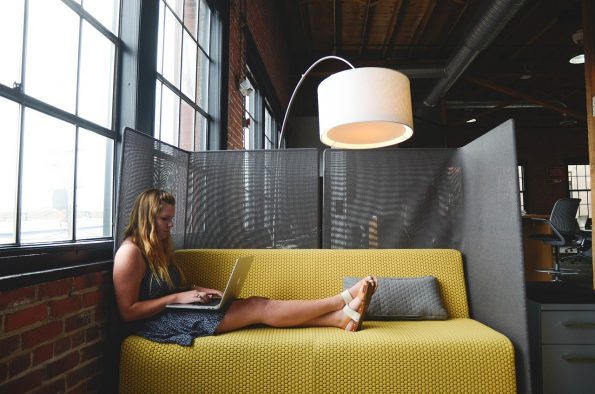 There are all sorts of resources to help those that want to go in to business for themselves from specialist sites such as Your Company Formation to business advice sites and startup grant advisories. This makes it easier for those that do want to take the plunge and work for themselves, which means that you can start looking forward to more independence and the chance to make some real money.
How you can benefit
If you do decide to set up on your own, you will find plenty of great ways in which you can benefit. For example, you will have far more freedom and flexibility so you can set your own schedule. This is ideal for people such as working moms who often struggle to juggle work and looking after a young family. It also means that you don't have to spend hours each day traveling to and from work and being stuck in traffic. Many people that become their own boss work from home, which saves them time, inconvenience, and money on the cost of traveling.
The other major benefit of entrepreneurship is that you earn more money based on how hard you work. Of course, there is the risk of not earning as much as you would normally make at work. However, if you work hard and build your business up, there is no reason why you shouldn't smash through your current earnings barrier and earn what you deserve rather than what some Human Resources team decides they should pay you. Even those that are due to retire or already retired could continue to earn money by setting up a small business, which is a great way of supplementing your retirement income. It also means that you can keep yourself busy after retirement, which many people are keen to do.
The Real Upsides
When you work for yourself, you have far more control over your future. Entrepreneurship is something that can really motivate you and keep you going. With dedication and hard work, you can take your business from strength to strength, which means that you can make a big success of your venture and start living the life you always dreamed of. Let's not forget, of course, that taking these steps will not just benefit you but also other people. Your loved ones will benefit because you will be able to provide them with a far more comfortable standard of living when you are earning more money. In addition, you can also help others by growing your business and creating employment opportunities for those looking for work.