As we know London boasts a vast choice of bars, restaurants, clubs, cafes – there are not many places in the world that can compare to our city. It is certainly a luxury, but as a customer it is easy to become one of many and miss out. However, it turns out it doesn't have to be like this… Imagine having all the perks of London's coolest bars, restaurants and events at your fingertips? Getting the treatment you deserve at your favourite venues by just walking in? Connecting with your favourite local bars with a few clicks? Well, there are three guys who have finally brought you a solution, and it is called Embargo App – the new, smart loyalty and rewards app for the top venues and events across the capital, which has been taking the Big Smoke by storm.
It all started in a bar…
The three guys mentioned earlier – Tsewang Wangkang, Freddie Szydlowski and Nik von Solodkoff met while enjoying the London bars and nightclubs. And they all saw a problem. Nik and Tsewang, who at that time were working in the top firms of financial industry, JP Morgan and GSA Capital, realized it takes way too long and requires too much effort for a regular customer to be recognized by a venue as a loyal guest. However, they would always religiously return to the ones which would give them that special treatment. Freddie on the other hand, who was the Head of Marketing of the Mayfair hotspot The Cuckoo Club, had been seeking ways how to connect with his regulars, recognize them and engineer the experience for them ensuring they would always return. Furthermore, he was testing ways to inform the guests in the venue about any events, happenings or promotions which could significantly help the business. He knew this needs to be simple, elegant and easy to adjust to the venues' needs. After the trio shared their thoughts and experiences, they realized that both venues and customers seemed to have the same issue. There was nothing left but to come up with a solution.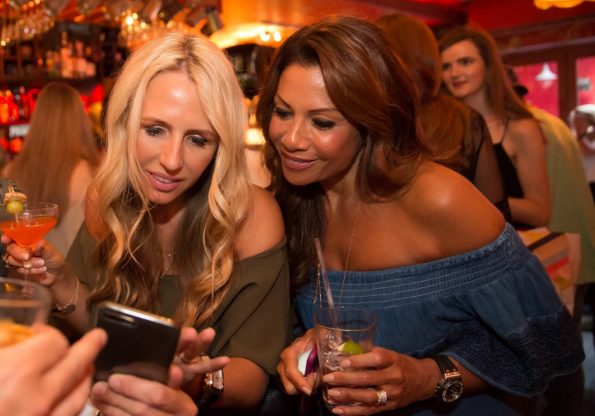 Not just digitalise – revolutionise
Although the Embargo App was only launched in mid-April 2017, the process started 2 years ago when Tsewang, Nik and Freddie wanted to build something special. 'We aimed to have more than just a nice concept and okay product. We all agreed we would not launch until we created a product that solves an existing problem in the hospitality industry, in both an efficient and effortless way.' "The platform is based on Bluetooth technology, and automatically checks-in users when they walk into one of our venues. There is no need to open or think about the app. We all know users don't want that hassle" – said Nik the CTO of Embargo with a smile. Freddie and Tsewang also embraced the fact that the testing phases were crucial – not only from the tech side but mainly to gather feedback from the venues and test users. 'We wanted to know if the platform fully satisfied the bar owners and managers' needs, but at the same time met the high demands of today's users' – added Tsewang the CEO of the company. While working on the app, the guys also started signing up some great bars, restaurants and clubs. Freddie, the other founder and man behind the marketing and sales at Embargo, told us how important it was to onboard them before launching – 'It was crucial to launch with venues already being signed up to the platform, and they couldn't be just random. We focused on mid to high-end famous spots in Mayfair, Soho and Chelsea – places where people will appreciate our concept but also give us credibility.'
Strong start
After closing an investment round, in April, Embargo launched with 20 venues, including brands like Caviar House, Chotto Matte, Rum Kitchen, Nam Long, The Cuckoo Club or Barts. Now, after only 4 months, this number tripled and is growing every week! Over 60 venues signed up with just under 40 venues live. Embargo have also organized numerous successful events over the summer, gathered many returning customers and quite an impressive bunch of users. 'It is an amazing feeling to visit our venues and see people using our app with a smile on their face. This gives us even more confidence that we are going in the right direction' – commented Freddie.
It is not an app
Tsewang, the CEO of Embargo, makes also another, quite disruptive, statement – 'Embargo is not just an app – it is a lifestyle and experience. We want to give our users more than just loyalty rewards. Hence our regular events, competitions, happenings. We want to show that life can be celebrated every day. We seek to cover all the fun things people do in their free time on one platform and there is more to come!' The team behind Embargo has certainly managed to attract with that lifestyle, not just regular guests, but also numerous influencers, models, TV presenters & actors who fell in love with the concept. Freddie added – 'Of course I shared the product with my friends in the showbusiness industry and with the social media influencers I know. But rather than asking for promoting it, I simply asked them to use it and if they like it – share it with others. The best thing is that there are influencers who post about us although we had never spoken to them.' The Embargo App users include personas like TV presenter Naomi Isted, Masterchef finalist Jack Lucas, Imogen Thomas, Stevie Johnson, Liv Bentley, Ianthe Rose, Felicity Hayward or the actress Phoebe Dynevor.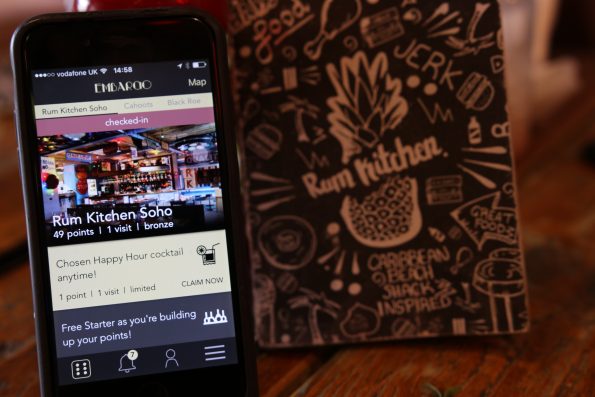 Embargo App has certainly shown the right concept and approach but as the trio said – it has been a great start of our journey but it is only the start.
Well – we cannot wait to see more!