If two decades back someone would have predicted that 20 years down the line people would be able to carry all the brands in our world in their little hands, they would have been declared crazy and laughed off. Today, it has become the marketing world reality. Every product, service, business, and person is just a click away! Exciting times for business owners!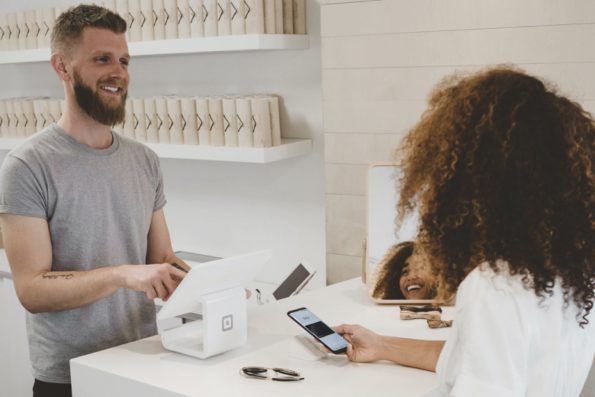 Since, mobile phones are becoming more and more accessible, new ways to swoon your customers over pop up. You could use mobile penetration with the internet revolution to expand your business faster.
Digital marketing is what you are looking for. Digital marketing involves the usage of online as well as offline electronic gadgets to promote your products. However, the internet has emerged as the most profitable tool for digital marketers. It opens up a plethora of channels such as social media, email marketing campaigns, etc that can be utilized to make an ever-lasting impression and increase revenue.
You can use the following six digital marketing hacks to get your expansion game on:
Research says 78% of buyers would Google your brand's name before choosing to purchase from you. Now imagine if upon googling your name, they find no mention of your company. That can leave your purchase in the pit of failure. This is why it' essential to be a ".com" today.
Get your business a website and make it look unique to attract more leads into becoming customers. You should ensure that your website has a simple comprehensive layout and it gives your customers all the needed info they might be looking for to make their purchase decision. The best way to go about this is to get in touch with experts such as Uplers. They can help you with all your digital queries be it digital marketing or web development. Having served names such as Ogilvy and Disney, you know they only provide the best, and there is a brownie point: It will always be within your budget.
This is where you need to be if you really want to understand your audience. Not just limited to giving you insights, social media can help you engage your target audience too. You should maintain a regular presence and frequency over social media platforms to stay fresh in the memory of your prospects. Moreover, these days, social media is not just a helpful service but a product in itself too. You can even monetize your social media platforms and make them your new offerings too.
The internet is full of content, and that makes it difficult for most new internet joiners to get their voice heard. However, all hope is not lost! The masses of the internet have gotten bored of the non-relevant cheap content, which makes it easy for your content to soar higher if you give them what they need. So, your main focus should be on creating quality content and also being regular with it.
Content is the king, but there are so many kings! How does one king triumph over them all? By ranking first! You can get your content the organic visibility it deserves by using the right keywords, images, and other attributes in your content. Furthermore, you should ensure your content is 100% original and not plagiarised or this can annoy your search engine algo and upset any chances of your website ranking high someday. Acquiring customers is hard, but not that hard with digital marketing and, if it gets done perfectly, the right way. As a business owner you can consider following resources such as The 24 Hour Marketer blog, to learn more about marketing and its impact on acquiring customers.
Perhaps, the most honest way of staying in touch with your customers is by regularly asking about their experience with you. This will not only help your customers feel heard, but it will also help your voice reach out to newer markets. How? By incorporating the feedback, you can make something that attracts your leads further more into actually buying. Feedback, if constructive and executed, might just save a sinking business too. How do you take EVERYONE's feedback though? Mail them surveys, forms, and use polls on Facebook and YouTube. You should also do follow-up calls; there are multiple areas where you can reach your customer from and be present for them 24*7.
Want to explore new groups and markets? Use your digital space to collaborate with them. You could always give a shoutout to social media influencers, bloggers, etc, and have them use your product for free in return for a shoutout for your brand. Now, depending on how popular an influencer is, in some cases, you may have to pay them as well. However, affiliate marketing remains a great cost-effective way to reach out to new masses.
The above six hacks will definitely help you get your business to more prospects, and that is how you will get more shots at maximizing your profits. However, remember to monitor your strategy regularly too. Stale marketing strategies do more harm than good.