The app market today is booming. There's an app for everything, and everyone wants a piece of the pie. Developing an app can be very profitable, but with thousands of people developing new apps every day, you need to be very strategic when developing and marketing your own app. If you want to earn money from your app like a pro, you need to know what you're doing, follow effective marketing techniques and where to advertise your app in order to make a big impact and draw in customers who will actually spend money on it.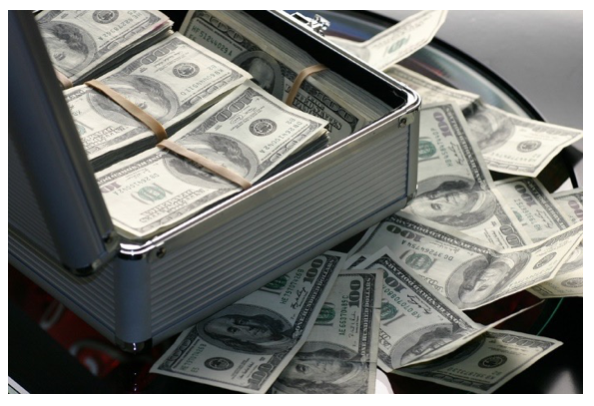 Be Unique
The most important thing you need to do is come up with a unique idea. Even if there are other apps out there similar to your own – which there most like are – yours needs to offer something different than the rest. That unique aspect should be the main focus of your marketing strategy.
With all the apps available today, you need to know that not all the apps become successful. Where many developers trip up today is on marketing. The traditional marketing methods that we have come to understand and are familiar with don't work so well in today's ever-evolving technological landscape. In order to successful in the app industry, you must be innovative and ready to take risks. If you can offer something unique and manage to get your target audience to relate so well with your idea that they feel like they just can't live without your app, then you're all set. But getting to that point is easier said than done.
Know Your Biggest Obstacles
As an app developer, the two biggest obstacles that you will inevitably face are getting your app noticed in app stores that are packed to the brim with thousands of other apps similar to your own. Even when you make it past the obstacle of app discovery, you'll still be jostling elbows with close to 1,000 other apps every day. Analyze different platforms to see what kind of competition you're up against and prepare before you negotiate with the app stores.
Get to Know Your Ideal Customer
It is absolutely essential that you analyze the market to learn exactly who your ideal customer is. Part of doing this is to figure out the main differences between the non-paying customers and the customers who are willing to pay within your niche. Pay especially close attention to what channels and platforms those customers use, what their main interests are and what languages they speak. Organize your findings and create separate customer profiles based on what you learn.
Brainstorm and Take Risks
Once you've got your ideal customer identified, begin brainstorming ideas that would improve their user experience. Pay attention to even the tiniest details, be creative, and don't dismiss any of your ideas, even if they may seem insignificant or outlandish at first. Remember, to succeed in app based marketing, you must be ready to take risks.
Experiment, Tweak, Repeat 
When you feel like you've got a solid set of good marketing ideas, experiment, tweak and repeat. Try out as many ideas as you can in a short period of time and keep analyzing the results. Don't stop when you find an idea that works – take that idea, optimize it and scale it up to extend the reach of your marketing efforts.
Understand that if you want to be successful in the app industry, your work will never be done. You should always be looking for new ways to improve and analyzing your app and your customers. You can get help from a great app distribution business if and when you need it. Keep asking yourself two very important questions: do people who don't use your app know what it is? Can a child use your app if they haven't seen it before? If you can answer 'yes' to these two questions, you're on the never-ending road to app success.