As an online entrepreneur, your goal is to make a profit. To make supernormal profits, you need to engage in a business that requires low investment, and this is where drop shipping comes into play. In this type of business, you don't have to keep any goods in your inventory.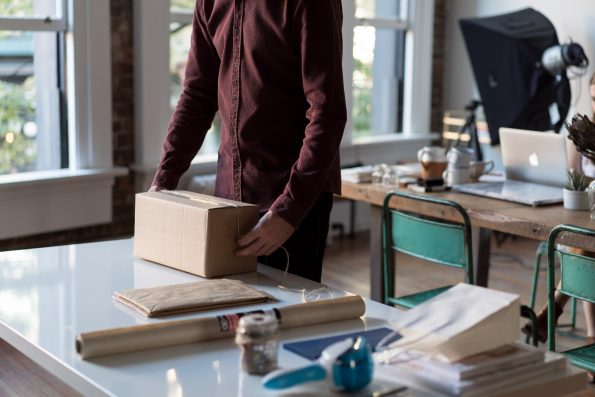 Your work is to transfer customer orders and shipment details to wholesalers or manufacturers who eventually ship the ordered items to designated customers. In essence, it is a kind of business whereby you sell goods that you don't own. Highlighted in this article are the tiptop benefits of the drop shipping business.
Low Investment.
This is the main attraction to drop shipping. Because you can launch a business without necessarily investing thousands of dollars is what makes it more lucrative. The only expense incurred is designing and hosting
your e-commerce business website. After that, you are good to go.
Saves You Time.
Since you are not dealing with a physical storefront, this type of business can save you time. There is no packaging and shipping of customer orders. Also, you do not have any stock to keep on monitoring or the handling of returns. This, therefore, means you will have more time to look for customers.
Flexible Location.
You do not need a brick-and-mortar premise to start the business. You can conduct your business from anywhere. As long as you have access to the Internet, you can coordinate your business hassle-free.
A Wide Range of Products.
In drop shipping, you can deal with anything. As long as you can list all of them on your business website, you can sell them. You may choose to deal with products that have the highest demand.
Easy to Master.
Drop shipping is not a complicated business model. If you are a dedicated online marketer, you can learn the simple tricks behind this kind of business. A lot of resources are available on the Internet. For instance, you can learn more about drop shipping by joining Ecom Elites, which is one of the most established e-commerce training platforms over the Internet.
Minimal Risk.
You do not need to pay any money upfront to acquire any inventory. So, if the business does not excel, the only money you lose is the one you paid for designing your business website. Still, you can edit the website and use it for other business affairs.
No Order Limit.
While you enjoy the wholesale price, there is no order limit. You are at liberty to send as many customer orders and shipment details as possible to the supplier. As long as they have the ordered items in stock, they will be willing to ship them to the designated customers.
Freedom to use Product Images and Information.
Most of the suppliers have stunning product images produced by professionals. Also, product descriptions have been written by qualified marketers. So, you can upload the images to your store and use them without getting penalized.
Conclusion
Flexibility and convenience make drop shipping a more lucrative way of doing business. It is a type of online business you can venture in with little capital. As long as you have a beautiful and easy-to-navigate website, you are good to go. If you invest your time well to find customers, then you are likely to make huge sales, hence supernormal profits.