Any marketing tactic that requires a small investment with an excellent return is worth its weight in gold. For today's marketers, the social realm is the best place to create the leads you're hoping for without a huge investment. A Facebook campaign, in particular, can help businesses increase brand awareness, convert visitors into customers, and establish authority status in an industry on a budget.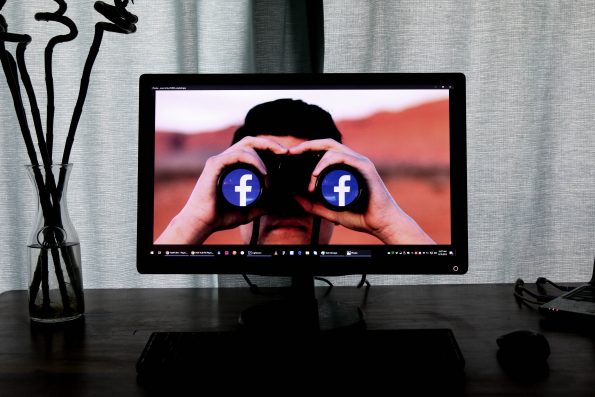 These benefits all start with driving high-quality traffic to your website from Facebook. You can generate fantastic results without a lot of money as long as you use the right tactics.
SimpleShowing, a B2C real estate startup headquartered in Atlanta, GA, is a great example of using Facebook to increase website traffic. Facebook is their primary channel for this goal. And they've seen incredible success from their efforts. Here are three tips they use to drive cheap, quality leads:
1. Optimize your Facebook ads for landing page views rather than clicks.
Facebook advertising is so successful because it can be curated to match your target audience and your overall marketing objectives. It lets you select a specific goal, and you'll get the best traffic on your website if you set your ad to bring visitors to your landing pages.
"Many people optimize for clicks because this can be a cheap option. However, if your goal is to get people on your website, you are able to get traffic with higher intent if you optimize for landing page views," says Raeann Kane, a SimpleShowing spokesperson. "This way, you are paying for people who wait for the page to load rather than paying for clicks of consumers who may bounce before ever seeing your website."
The same customization can be used for other objectives you're trying to achieve with future campaigns. Play with the Facebook ad settings to become familiar with all the options at your disposal.
2. Set bid caps to control outrageous spending.
If you're like most marketers, you're very careful with your spending. Facebook allows you to gain a lot of traffic for cheap. You can stay within your budget by setting a cap on the amount of allotted spending for each ad campaign.
"By setting bid caps, you can help control the cost paid for landing page views, clicks, etc," Kane says. "This way, you can avoid the chances of paying $10 or some outrageous amount for one single click."
However, bid caps can prevent you from seeing an ad campaign all the way through if you don't keep an eye on it. "Setting bid caps may affect your ad's ability to spend your budget, so it's important to monitor this on a consistent basis," she concludes
3. Set up conversion events.
Facebook allows you up to 100 customer conversions per ad account. The goal of these conversions is to optimize and track select actions better than you could with the standard events Facebook offers you.
Monitoring the results of these events associated with each advertising campaign will not only help you learn more about advertising to your target audience but will also lead you to more successful advertisements every time.
"The best way to make sure you're spending the least amount of money for the highest results is to track conversion events for each campaign you run on Facebook," Kane advises.
Tracking through Facebook is an automatic setting with each published ad. Pay close attention to your ultimate goal, noting what worked and what might have hindered its success.
Kane also explains that you can track the success of these events on your website if you install a Facebook pixel. This will enable accurate tracking on both your Facebook account and your website.
"By tracking these events, you not only know which ads are driving the cheapest traffic, but also which campaigns are bringing the most form fills, phone calls, website checkouts and, most importantly, revenue" she continues.
SimpleShowing's Facebook advertising success is a prime example of what businesses can do if they use all the social tools available. Apply these tactics to your own Facebook ad campaigns, and see your traffic rise exponentially as a result.