The COVID-19 pandemic of 2020 has sadly claimed many lives and left many jobless. Whilst 2020 will likely be remembered of a year full of tragedy and financial crisis, on an individual level some may come to remember it as a year of change and progress, even for those of us who just learn a bit more about the side hustle.
It was in 1665 that a plague across Great Britain forced a then student- Isaac Newton to return from Cambridge University to his childhood home indefinitely. It was during this time that Newton was able to explore without the limitations of his tutors and came to establish several of the theories that would come to shape modern civilisation as we know it. Not all of us have the mathematical mindset of Newton, but that does not mean that as a nation we are unable to turn a time of quarantine and isolation into one of the most productive and transformational periods of the past decade.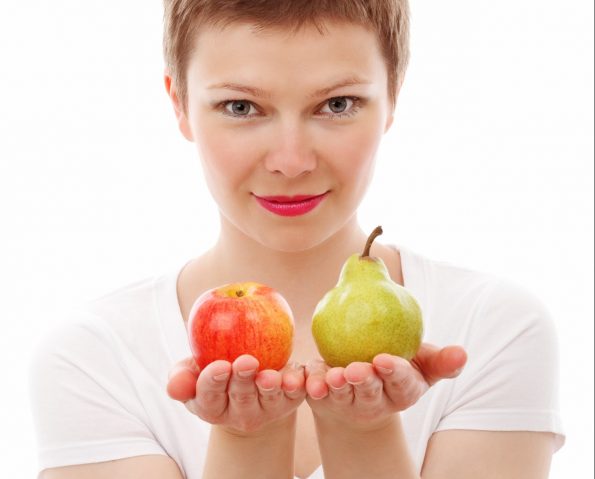 With this in mind, we can look to rise from the proverbial ashes and look to add some skills to our resume and some money into our bank accounts.
Please remember that these are only ideas and where you have to invest some of your own money, you do so at your own risk…
Tutoring Via Skype or Zoom                
Working as a tutor in the US, you can expect to earn anywhere between $15-$70 per hour. The starting point for this side hustle (or even main income) is to think about what you could teach. Think about the subjects and areas that you have experience and expertise in; then think about what level you can teach – for example, to what school-grade could you teach?
To get your tutoring service in front of potential clients, post an advert/listing on Facebook marketplace and Craig's List. List the subjects that you teach and include your experience and qualifications. You should also include your rates, otherwise, you may waste a lot of time with inquiries from people not willing to pay what you charge.
The rates that you charge should be around 20% less than the going-rate for in-person, face to face tutors in your area but the amount that you can charge will also depend on your qualifications, experience and the level you can teach at.
As with many types of self-employed work, getting the first client is always the hardest part.
Investing in Stocks
Though not often thought of as a side hustle, if you are looking for a passive income stream, then consider investing in stocks. There are 2 main types of stocks, dividends and growth stocks. Before you invest anything however, please remember that you can lose money when investing in stocks, so do additional research and never invest more than you can afford to lose.
Dividend stocks are sold by public organisations to shareholders and typically pay out between 3 and 5% quarterly, either as cash or additional shares. Look for well-established companies with a good track record in regards to payouts, before investing any money. The companies with typical payouts of above 5% tend to be riskier than the companies with the lower payouts.
Growth stocks pay out very little and often they pay out nothing in terms of a quarterly return. Whilst the returns are less consistent as they don't adhere to a quarterly format, the potential return on investment does tend to be higher. These types of stocks are also the riskier of the two.
The advice many stock managers tend to give is to diversify your portfolio of stocks. So invest in growth and dividend stocks and where possible invest across different industries, countries and economies so that if a specific company or industry crashes, you will not lose all of your money.
Any reason to do lots of research before buying any stocks is so that you can diversify your stock portfolio as much as possible. If you know how, why and when to invest in different industries with different types of stocks, then you will be able to create a more robust portfolio and mitigate any risk.
Freelance Copywriting
Thanks to Google and the demand for blogs and articles, there is a lot of workaround for copywriters doing the side hustle. The rates per article have a huge range and depending on your experience you can look to charge anywhere from $5 to $200 per article.
Fiverr, PeoplePerHour and specific Facebook groups such as the Cult of Copy can all be used to find work as a copywriter. Again, it can be hard to get your first initial clients. If you have the time, it can help to write some posts for free, especially if a website allows you to place an author-bio at the bottom of each of your articles. This way, you can build up experience and credentials as a copywriter.
Affiliate Marketing
Affiliate marketing can work as a great side hustle if you can find a company offering an affiliate scheme and the company is relevant to your niche or industry.
For example, if you are a Google Ads consultant, you could refer clients who use click-to-call ads, or clients who need to display a phone number on their website to qualify for Google Shopping Ads – to a phone answering service provider such as Moneypenny.
Affiliate marketing typically works by signing up, then copying a specific URL or web-address and pasting into your article, or YouTube description somewhere. When someone clicks the URL and goes on to buy a product from the merchant, you will gain a commission, normally between 10% and 40%
If you already have a side hustle blog, you could sign up to an affiliate marketing platform such as Refersion or Affiliate Window and find relevant clients. Once you find relevant clients, write an in-depth article and create a video about their product and refer people to their website using your specific affiliate URL.
If you have your own blog, you will have to gain some traction on the search engine results pages, or from social media or another source before you can expect to make much money from affiliate marketing. You do not have to use your blog however, you can use a website such as Medium.com to write an article and place your specific affiliate URL within it so that you can gain a commission if someone clicks from your article and buys a product or service. A website such as medium.com already has lots of traction on Google and Bing, and therefore can be used to show up for search terms related to the affiliate product you are promoting.
These are just a few of the options for making a side-income during quarantine. Hopefully 2021 will be a fresh start and we can all enter the new year well equipped financially for the year ahead.