Ever heard of Grants4Apps? If you have a Digital Health start-up and still haven't heard of them, you're probably doing something wrong.

—> What's there to know?
Grants4Apps is a start-up accelerator that offers two programs, the Accelerator and the Dealmaker. They are linked to Bayer Pharmaceuticals, operating worldwide and they are getting huge!
In fact, they only started 5 years ago and are already reaching 170 cities in 66 countries for their applications.
Right now, let's focus on their first program, the Accelerator. It targets early stage digital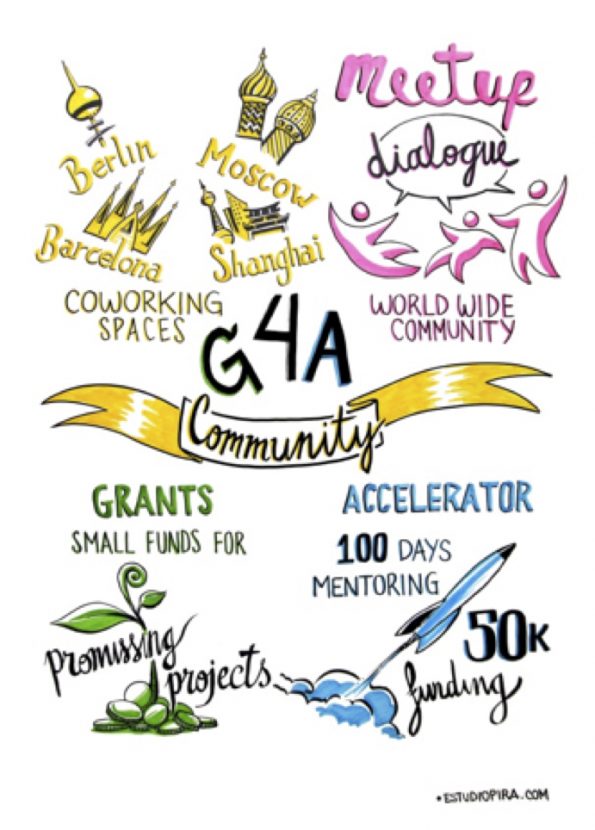 health start-ups and offers:
Mentoring by entrepreneurs and C-level Bayer Pharma's experts,
Office space at Bayer Pharma's Headquarters in Berlin for the duration of the program (100 days)
Funding of 50,000€ per start-up.
Up to 5 start-ups will be selected for this year´s program, based on business fit, team expertise and level of innovation. The deadline for submission is May 31st, so you better hurry!
—> Why should you apply?
Not only their program give your start-up a considerable boost but it also provides you with a big network of contacts at Bayer and other companies as well as great opportunities for your project.
Grants4Apps is THE hot Accelerator to be in and you won't regret being part of such a fun & young team. They are the creative, innovator, entrepreneur and dynamic face of Bayer and they want nothing but you on their team, so go ahead apply!
One last thing, keep up with their content on their website, twitter account and newsletter (to which you subscribe on the website). Also, they just created a Facebook page – Follow them!
Looks like you know the essentials now. Good luck for your application!
By Cecilia Quirin