Starting a business is a dream that has become a reality to many people today. The advancements in modern technology have made it possible for just about anyone to turn their idea, hobbies, or professional skills into a lucrative opportunity. Perhaps you've rolled the idea of being an entrepreneur around in your mind, but feel it will never happen for you because you don't have the money. It's true, it does take an initial investment to get your business off the ground. However, the upside to starting a virtual business is that the costs are a lot cheaper. Below, is a look at some examples of side hustle ventures you could start with just a few bucks.
Virtual Assistant
Selling services is a very popular side hustle for making money online. A virtual assistant is essentially a virtual secretary who provides clerical services and support to businesses. This can include but isn't limited to customer service, file management, document creation, social media management, event planning, data entry, and more.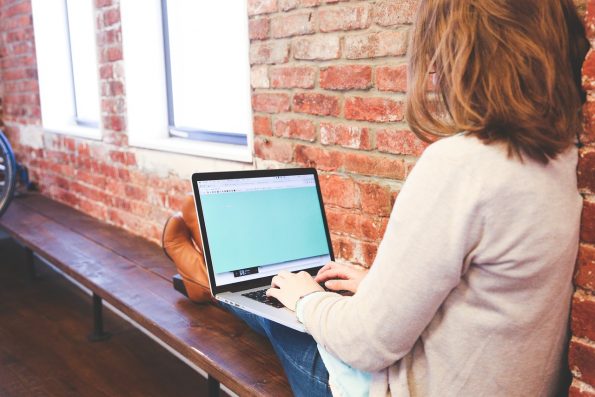 Since most people already own a laptop, smartphone, and/or mobile device, the startup costs are minimal. There are digital platforms for contractors where you can post advertisements to attract new clients and place bids on existing projects. You can create a website or portfolio online for free or at a very low monthly rate. You may need to invest a few hundred dollars in software and office supplies.
Photographer
Do you have a knack for photographs? If so, you could turn this into a great opportunity to make money from home. If your photos are really good, you can sell them to websites as stock photos. You can also make money online as a photographer posting pictures of travel destinations, selling photos to authors for their books, sell to newspapers and editorials, start a blog, and even tutor others on how to be a photographer. The investment could be a bit more, however, you'll need to have a good camera. You will also need to build a website, pay for marketing, and download, and learn to operate, a photo enhancing platform. One step might be how to install Lightroom presets, part of an editing software to improve your pictures for sale.
Freelance Writer
If you're great with words and can write a compelling piece on topics ranging from love and relationships to businesses and finance, you could have a future as a freelance writer. There are companies across the globe looking for efficient writers to help market their products, services, and/or cause. As a freelance writer, you can ghostwrite for others, guest-write on popular blogs or charge businesses to write posts for their blogs and other content marketing needs. You won't need much to start this side hustle, just a computer, a quality website, and a bit of marketing and you can start making money instantly.
Tutoring
Were you good at math in school? Do you have a talent such as playing a musical instrument? Well, if you've answered yes to either of these questions, you could turn your skills and talents into a business opportunity as a tutor. Thanks to video conferencing software and other tools, you can teach others your skills or talents without ever having to leave the home. You'll need to invest in a website and marketing, of course, however, that's really all you need to get started as a tutor.
Coach/Mentor
If you have a passion for helping others succeed, you can make money online by becoming a coach or mentor. A financial coach, for example, would help those struggling with money and budgeting to get them in order, reduce debt, and be more financially responsible. A life coach, on the other hand, would help others to realize their purpose in life and start making actionable goals towards reaching it. There are always people looking for coaches to provide support and hold them accountable so there shouldn't be a problem finding clients. The great thing about offering a service like this is all you need is yourself and a means to reach out to your clients.
Whether you're a housewife, a college student, or a senior citizen looking to bring in extra cash, virtual side hustle businesses are often the best kinds to start. They are easier to get off the ground in that there's not as much red tape to get through. Not to mention, the cost of things like a computer, smartphone, and marketing is a lot less than other businesses that may require you to hire staff, pay for a building, and invest in inventory. If you've wanted to become your own boss but have been hesitant due to costs, these ideas should give you a glimmer of hope.