Timothy Sykes is well-known in the financial services industry. He shot to limelight after turning his $12,415 Bar Mitzvah gift money into $1.65 million as a daytrader, all before graduating college. He has since gone on to grow his stock trading enterprise into a $5.23 million portfolio. More interestingly, he is a successful entrepreneur with his series of stock trading training programs where he reveals the strategies behind his trading success.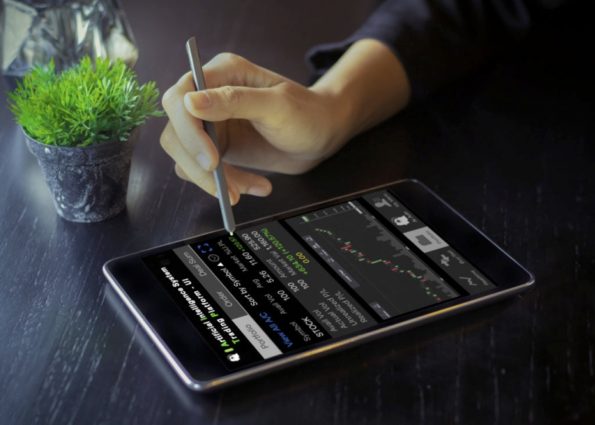 He says the main reason he is training people on how to trade stocks is that he wants as many people as possible to replicate his success. In his words, "the goal for me has gone from can I train someone to become a millionaire, to how many millionaires can I create?" In this piece, we explore his entrepreneurial experience, his trading education program, and his philanthropic activities.
Entrepreneurial experience
Apart from being a renowned stock trader, Timothy Sykes is also a serial entrepreneur. In 2003, during his senior year in college, he founded Cilantro Fund Management with a starting fund of about $1 million raised from friends and family. In 2007, he founded Millionaire Media, LLC through which the books An American Hedge Fund and Pennystocking were published.
In 2009, Tim started Investimonials, LLC, which was essentially a TripAdvisor for the finance industry. Investimonials has since reviewed more than 3,000 financial products and services. In 2010, Tim became the CEO of TLC Media LLC, a financial services firm that provides a platform to interact and learn with the best traders online.
Beyond making money via stock trading and his various entrepreneurial pursuits, Tim is also active in the non-profit scene. He founded the Timothy Sykes Foundations which is partnered with Make-A-Wish Foundation. In 2017, be donated $1M to Pencils of Promise. He is also a co-founder of Karmagawa, a company that exists to donate to charities and give them exposure in addition to preserving natural resources and assisting the less-privileged. Karmagawa has so far built 70 schools in some developing countries and the plan is to build 1000 schools.
Timothy Sykes Stock Trading Education
Timothy Sykes offers his stock trading education through three programs; namely, Tim's Alerts, Pennystocking Silver, and Millionaire's Challenge.
Tim's Alerts
Tim's Alerts is the basic program through which Tim shares his PennyStocking watchlist with subscribers every morning before the watchlist is posted on the blog later in the day. Tim's Alerts subscribers also get follow up emails about any other trading actions that Tim makes during the day within seconds of when those trades are executed. The information about the follow on trades won't be posted on the blog.
In addition to the watchlist, subscribers get to access a daily chatroom where they can connect with other traders. Tim's Alerts costs $74.95 per month and the annual plan attracts a 24% discount.
Pennystocking Silver
Pennystocking Silver is the mid-range plan designed to provide you with the stock trading education you need to make your own stock picks and take control of your portfolio. The PennyStocking Silver program is priced at $149.95 per month and you can get a 28% discount on the annual plan. PennyStocking Silver gives you access to the Stock Watchlist from Tim's Alerts.
You'll also get access to more than 600 video lessons on how to trade stocks. Tim will teach how to spot the best chart patterns, how to set up trades, and you get live commentary on his trades so that you can build up your trading instincts. PennyStocking Silver also provides access to information on how how to find stocks to short and the best time to buy stocks.
The Millionaire's Challenge
The Millionaire's Challenge is the ultimate stock education program as it gives you access to one-on-one mentoring with Timothy Sykes. While PennyStocking Silver gives you access to valuable trading education and advice, Tim's Challenge is a much more immersive experience for people who are committed to making a full time living out of trading stocks.
And so far, Tim has succeeded in helping hundreds of everyday people turn their lives around by teaching them everything he has learned in almost 20 years of trading and by giving them insights into the exact strategies that have worked for him. His star student, Tim Grittani turned a $1,500 trading portfolio into a $3.2 million portfolio within 5 years. He has taught 4 known students to become millionaire traders, and he has 12 other millionaire students who are choosing to stay private. Tim's Millionaire challenge has also produced many other students with 6-figure portfolios and who are on the journey to crossing the $1 million mark.
However, you should note that the Millionaire's Challenge is demanding and it requires you to possess both the drive and the dedication to become a self-sufficient trader. In fact, Tim asks people interested in the Millionaire's Challenge to go through an application process where he gets to assess their potential of sticking with the program. The pricing for Millionaire's Challenge is not publicly available, but it is hinted to cost about $5,000 yearly. For more info, check this review.
Conclusion
Many people erroneously create a mental polarity between a career and entrepreneurial journeys, believing that pursuing one automatically makes the other out of reach. Timothy Sykes is one of the notable people in the financial services industry who have been able to combine a seemingly "boring" trading career with the exciting world of entrepreneurship.
Irrespective of whether you are interested in trading stocks or not, you can definitely learn a couple of lessons from Timothy Sykes. And perhaps, the most important lesson that you can learn from him is that the entrepreneurial journey requires time, dedication, and hard work as you navigate the inevitable highs and lows, but the experience you gain compounds and each passing day brings you closer to success.