Construction sites have a number of inherent security issues. From expensive equipment that tempt thieves to vandalism, it is imperative to keep the job site as secure as possible. Fortunately, there are a number of state-of-the-art security technologies that construction company owners can employ to keep their sites well-protected.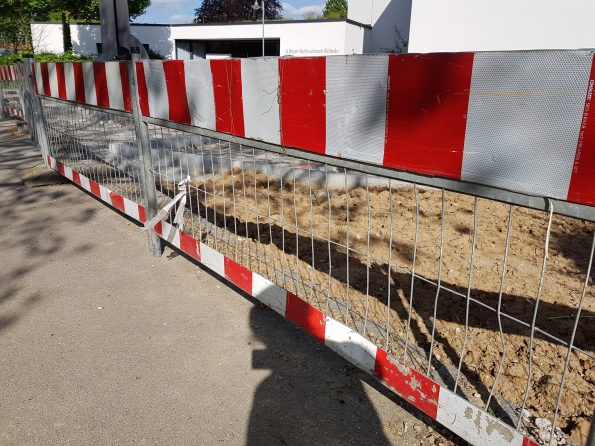 With this in mind, check out the following examples:
Electronic detection and monitoring
One of the most effective ways to keep a construction site secure is by using electronic detection and monitoring. This type of technology includes HD cameras with IP connectivity, motion sensors, vibration detectors, time lapse photography and more. With an electronic detection system in place, anyone who intrudes on the construction site will be detected. When this technology is combined with remote monitoring, which allows managers to view the construction site live from any location or device with online connectivity, they can immediately sound an alarm and call the authorities to come to the site. Construction site security camera rental is a great way to stay within your budget as well.
Geo-fencing
If you have ever seen a shopping cart that will no longer roll once it is removed from a supermarket parking lot, you have seen geo-fencing technology in action. This same cutting edge tech can be used to secure a construction site. Geo-fencing allows company owners to create a virtual perimeter around the job site. If a burglar breaks in and starts up a piece of equipment with the intent of driving it away, the engine will shut down once the equipment is outside of the designated area. In addition, geo-fencing can alert company owners of any unauthorized entry in the work zone.
Drone surveillance
Drone surveillance is now the fastest rising product when it comes to new security technology in the construction industry. When they are equipped with motion sensors and night vision cameras, drones can patrol construction sites from the air, flying along certain routes over the site. Used either alone or in conjunction with security guards, drones can be an effective way to keep tabs on the worksite. Most can be operated from afar with a smartphone or tablet, so foremen can monitor the site from home.
Keyless ignition
Construction equipment companies typically use the same ignition key for their entire product line. This "one key fits all" system means that site managers can use the same key to start every bulldozer or backhoe made by the same manufacturer. This means company owners only have one key to keep track of and ordering replacements is a snap. The flip side to this convenience is that it is super easy for thieves to obtain a duplicate key that will start up the expensive equipment. To prevent this from happening, construction company owners can replace the factory installed ignition with a keyless ignition system, which requires the operator to enter in a PIN to start up the machine. Owners can program the PINs to expire after a set number of days. Keyless ignitions can also include wireless relays in the fuel pump to prevent the equipment from being hot-wired.
As long as there are construction sites, there will always be crooks who are intent on getting into them after hours and causing damage or stealing equipment. By staying abreast of and making use of the latest trends in security technology — including electronic detection and monitoring, geo-fencing, drones and keyless ignition — burglars will be spotted and reported to authorities. And the chances of losing equipment will be drastically reduced.