Dealing with health issues is never pleasant, particularly if you are waiting for a diagnosis that you might be nervous about. While it is important to make sure you visit the doctor when you are concerned about your health, many people can find a trip to the clinic intimidating and unpleasant. This is why it is essential to create a soothing health clinic atmosphere for patients so that they can feel more at ease throughout their visits to the doctor. If you have recently established a healthcare practice, or you intend to soon, here are some suggestions to help you create that welcoming and calming ambiance in your clinic.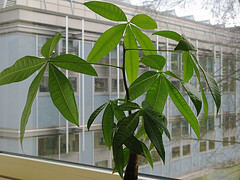 1.    A Soothing Color Scheme
A lot of clinics can feel harsh when it comes to décor choices, and while this isn't the most important aspect of a well-run clinic, it can certainly impact the ambiance. Rather than choose typical whites, blues, or other uninspiring and dreary colors, think about how you can make your interiors feel cheerier and calming. Lavender tones might help with this, and greens and even yellow tones could be a good choice too. Lighter shades could be a better choice, particularly if you want to create the sense that the clinic is larger than it truly is.
2.    The Right Background Music
This is another important detail that shouldn't be overlooked if you are trying to keep patients calm while they wait to see the doctor. If people are feeling nervous about an exam or an update from their doctor, listening to the sounds of the clinic staff and other patients around them might be overwhelming. Although there is no way to completely block out this noise, having some relaxing music in the waiting room can help. These examples of medical background music can help you determine the best option for your clinic.
3.    Plants in the Waiting Room
Another feature that could help improve both the aesthetics of your clinic waiting room and offer a more relaxed health clinic atmosphere is the use of plants. Studies have shown that nature has a calming effect on people, and while you can't bring the entire forest into your waiting room, some greenery could be ideal. They can also improve the air quality in your clinic as an additional benefit.
4.    Items to Keep People Distracted
You may also want to look at including some items that could help patients focus on something else while they wait for their appointment. Books, newspapers, and magazines are ideal examples of this as they are easy to people to pick up and put down as they need to. You may also want to find some games that people could play – especially children. This might be a little messier, but it can be a great way to keep the kids happy before they are taken to see the doctor. Coloring books or puzzles are other options to explore.
If you want your patients to feel calmer when they walk into your healthcare clinic, consider the suggestions above and see how they can help achieve a welcoming health clinic atmosphere.