In 2022, more people are working from home at least some of the time. The shift in work habits was accelerated during the COVID 19 pandemic. During lockdowns, when movement was heavily restricted, employers and employees both discovered that there are many benefits to more time working from home. These benefits include better productivity for employers, as well time savings from employees who no longer needed to commute to an office 5 days a week.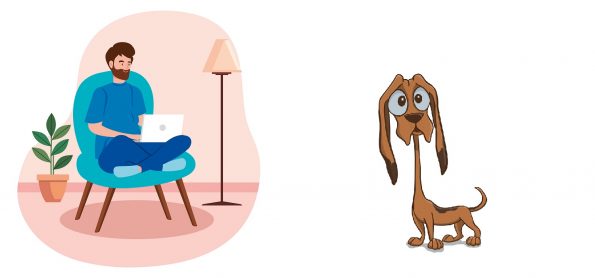 Granted, not everyone has the potential to work from home. However, for those who do, many were looking for the best ways to set up their home workspace. As people scrambled to set up a better home, sales of desks and office chairs went up MASSIVELY.
In addition to booming home office furniture sales, lots of home workers wanted to create a designated space to work from day to day. However, not everyone had the option to move house to somewhere with additional space. 
In this article we look at how people can achieve their dedicated home office, without taking valuable space away from the home.
The Garden Shed
Ok, we know what you're thinking. Who wants to sit in a cold, damp, windowless wooden box surrounded by cobwebs and garden tools? Nobody (if they can avoid it). But what about something a little more posh? A summer house, or log cabin perhaps? 
Whilst any old shed can be transformed with a little bit of inspired interior design (and a roll or two of insulation), prefab home offices are popping up in gardens all over the country.
A home office cabin can make stunning home offices and they're often a lot cheaper than you might think. Depending on the size of the structure, you should be able to get a pretty nice garden office room without needing planning permission. 
Prices can vary, but it's possible to get a pretty nice one for around £5,000. You can have it delivered and installed by the professionals in no time at all.
There are loads of companies out there selling home office cabins, so do your research and find one that suits your space needs and budget.
The Spare Room
If you're lucky enough to have a spare room then it could be a great space to work from.  Sure, you'll probably need to clear it out a little, but having a spare room is a great start. 
With a little bit of creativity you can easily make a comfortable working environment and still retain the function of a spare room. Compact desks and office chairs mean you can keep the sofa bed and  
If you don't have a spare room, then there are loads of space-saving tricks that can create a permanent work station in other rooms in the house. Think about making a cubby space under the stairs or in the hallway. Choosing compact furniture that will easily fold away makes this sort of thing possible. Although, you could also consider dual use furniture, which could easily allow you to use the kitchen table as a desk. 
The Garage
If you have a garage, then this is another great working from home option. As with the garden shed, it can be an inviting space with a little hard work and vision. If you choose to give it a clear out then try listing unwanted items on a site like Freecycle. One man's trash is another man's treasure and there are many people out there who are happy to come and collect things that you may otherwise just throw away.
Garage conversions have become a big thing in 2022. It is easy to understand why when you consider rising house prices, as well as the upheaval of moving home. If you have decided to convert your garage to a home office, you need to consider if you want to keep it as a garage. Whatever your intentions are, things like insulation and power are a must have to keep things habitable. Something like an insulated roller garage door can free up a lot of additional space inside the garage.
The Best Option For Your Home Office
The best option for your home office is going to depend on a few factors. If you have the space, then a dedicated room is always going to be the best option. This way, you can close the door at the end of the day and forget about work until the next morning. However, not everyone has this luxury. There are so many ways to create space without needing to call the builders in. We hope this article has inspired you to create a workstation that you can help you get the most out of working from home!