If you ever wondered what to do since you have an office at a very prime location and can't relocate to another location, you must know that now you have the coworking space facility to help entertain all your extra staff and office items. If you always wanted to add specific areas into your office but never had the space, that is not the case anymore, you can easily revamp and design your coworking spaces according to your needs and requirements. Whether you're planning to have a social event or a professional meeting, the coworking areas redefine spaces as a service. Whether you run a small business or a big one, you must be aware about the skyrocketing rates of office rents. Having a coworking space is not only economical, but also helps your business grow.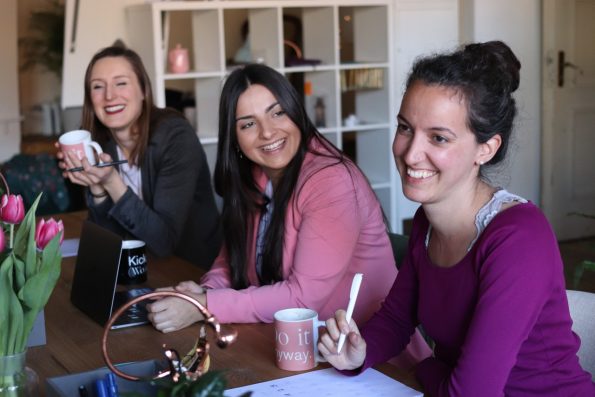 You get to network with your neighbors
The coworking spaces often gives you the opportunity to collaborate with other talented and successful workers, entrepreneurs and business owners. If you just started or your business is struggling with its annual sales, you can always network with your fellow companies and pitch and discuss new ideas with them. They might help generate new ideas to boost your sales and help you grow as a unit. The coworking space allows you to connect, socialize and network with new people from different walks of life. You might find a new marketing manager or an IT specialist at a co working space that you've always been looking for. You don't just get to have extra space where you can add and place your desired items, but also get to connect with potential clients or partners.
Coworking spaces comes with multiple amenities  
Before you plan to revamp the area or add new office items such as tables or chairs, you must know that the coworking spaces are often equipped with multiple amenities such as a coffee bar, fiber optic Wi-Fi connection, conference rooms, dedicated training spaces, storage spaces and sometimes a beer tap for your convenience. Besides all that, you also get to have administration staff and an office cleaning team that is at your service at all times. If you're planning to take some of your work and people to a coworking space, you must know that half of your work is already done there. You don't have to start everything from scratch. All you have to do is a little interior designing work according to your specifications so that everything works smoothly.
You get to be at a prime location
The reason why majority of the successful businesses are more inclined towards co working spaces is because these buildings are usually situated at a prime location that is easy for all kinds of clients, workers and business entrepreneurs to approach. As an example, SOMAcentral in San Francisco is located close to the main Cal train station which makes it easy to travel to from anywhere in the San Francisco Bay area. No wonder companies like Insta cart worked from there in their early days.
Besides that, you don't have to go to your nearest café or bar for every single thing since the co working spaces are usually equipped with multiple amenities. If your previous office was situated on the outskirts of the city and it was becoming hard for you to meet potential clients, you can easily shift to a co working space especially when you need to setup a meeting or a social event. Location is everything when it comes to running a business. You have to be approachable to everyone and that can be possible via co working spaces.
You can revamp the coworking space
If you've finally found a coworking space but are not satisfied with the overall setting, you can always revamp the entire area according to your needs and specifications. You can make new partitions, setup new workstations and add some furniture such as a sofa or a coffee table to make the space look more attractive. If you're planning to turn the entire coworking space into a second office branch, you can definitely do that by adding new office cabins, tables, meeting areas and workstations for your staff members. You can opt for the size of the coworking area according to your workforce and requirements and you can continue operating your business in no time.
What do you get
Some of the types of facilities that you're usually provided include, office space, office suites, dedicated desks, private offices and virtual offices. Most of these offices are usually fully furnished but you can always add or remove items according to your specifications. People looking for virtual offices can finally have an official address and a place to meet their potential clients.